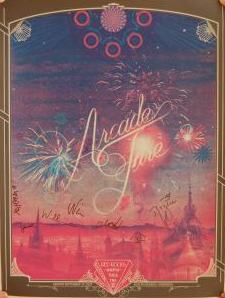 It's a wonderful annual tradition: The kind folks at Merge Records put together a fine trunk of goods perfect for the holiday giving and they auction them off in the name of charity.
This year they have collected fantastic one-of-a-kind silk-screened posters from all over the country autographed by Merge bands including: Arcade Fire, Robert Pollard, M. Ward, Oakley Hall, Spoon, The Rosebuds, Superchunk, Portastatic, Destroyer and more!
Beginning today, they will auction the posters on the Merge Records ebay seller's page two at a time until they run out!
All proceeds will be donated to two very worthy charities: Oxfam America and the Food Bank of Central & Eastern NC.
They are kicking off this good will shopping endeavor with two posters signed by Arcade Fire and David Kilgour & the Heavy 8's. They are up and ready for the bidding. Keep checking their seller page every couple days over the next month to bid on your favorite bands and "other surprises!"