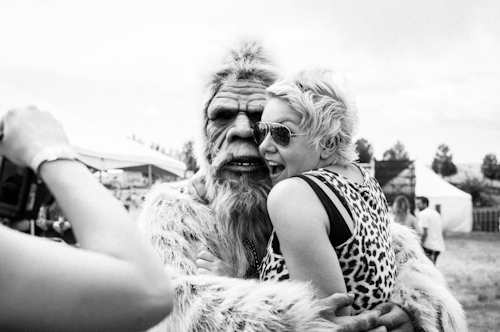 It might be an unofficial "day off" from the internet with all the Memorial Day goings-on out there, but we're hard at work here up at the Gorge documenting dozens and dozens of bands for you! (Yes, you! In the shirt! Hi!)
Keep an eye on our imaginary flickr pool for visual updates — we'll have more detailed coverage highlighting the best of the fest over the next few days as we get closer to Seattle (and her bountiful, reliable wi-fi). Sasquatch! 2012 has been a blast so far, and we're super stoked to close it out today with a ton of great bands and friends.
Happy Monday, everyone! Don't forget your sunscreen!