Starting today, Harry Potter and the Half-Blood Prince is playing at Pacific Science Center's Boeing IMAX® Theater. Here's where I brace myself for the impact of things being hurled at me: I'm not a huge HP fan. That said, I haven't been to the IMAX since I was a kid, and I couldn't pass up the chance to sit in an air-conditioned theater in this very un-Seattle like heat wave.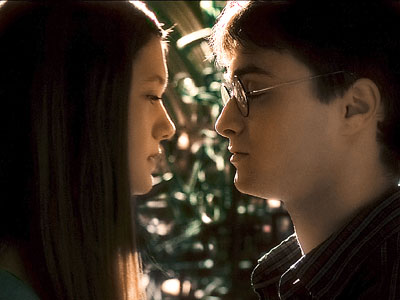 And it was totally worth it – the IMAX is a dome of cool. It felt like I was sitting in a refrigerator; a big, circular refrigerator with groovy vintage multi-colored seats, the BIGGEST movie screen in Seattle, and a sound system that will blow your face off (The audience is now…deaf). In addition to all that, the first 12 minutes of Harry Potter and the Half-Blood Prince are in IMAX 3D®, which looks pretty awesome.
For people who really want to geek out – here are some specifics on the screen & sound system from the IMAX web site:
About the Theaters
The Boeing IMAX Theater is the Ultimate IMAX Experience on Seattle's biggest screen! Immerse yourself in a cinematic experience like no other as spectacular films come to life on a screen six stories high (60 feet) and 80 feet wide, with 12,000 watts of stereo sound. Our 3D films take advantage of our state-of-the-art IMAX 3D® technology, putting you right in the action. The 405-seat theater features plush, comfortable seating, a full-service concession stand, and an enthusiastic staff trained to make your IMAX experience great.
There's really no excuse for you NOT to go – spending a few hours in a lovely, air-conditioned, nostalgia-inducing theater with an cold iced beverage & ice cream (Dibs!) is a great way to survive 100 degrees.
{Pacific Science Center's Boeing IMAX Theater is located at 200 Second Ave. North, under the arches, near the Space Needle. Click here for tickets & showtime info, or call 206-443-2001}