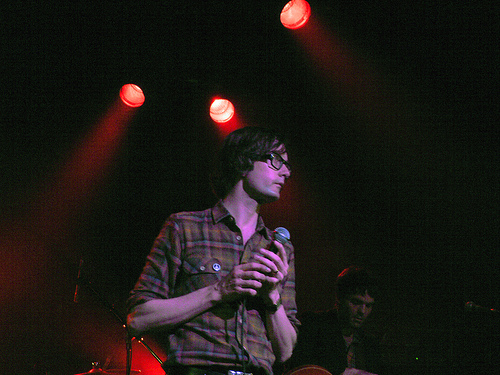 Imaginary New Yorkers unite and get thee to the Bowery Ballroom tomorrow, Wednesday April 30th by 3p (actually, if it were me, I'd get there by 1.30p or 2p to get a good seat)!
It's just been announced that our favorite silky suave Brit-pop icon, Jarvis Cocker, will be making an appearance at the Bowery for a Q&A session. He'll be joined by OXFAM US representatives and the press release promises that he'll take "questions on everything" — which I'm sure includes music and OXFAM efforts, but I hope extends to one or two questions about love advice and style secrets. You can submit your question now!
After the Q&A, there will be a showing of the full concert from the last time he visited NYC. The event was put together by The Virtual Lower East Side (vLES.com) and more info is available on their website.
What would you like to ask him?