It was another incredible year out on Pendarvis Farm for this year's installment of Pickathon. Having had our inaugural visit last year, blistering temperatures and all, we knew that this year's trip would be nothing short of fantastic! With a great lineup (and cooler forecast) on the horizon, we went into the weekend with high expectations, and every single one of them was met. Here's a few highlights that made the weekend downright magical: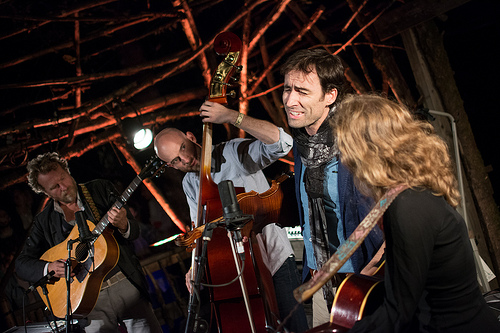 Andrew Bird with Tift Merritt & Band
Hiking out to a stage built out of (mostly) branches in the middle of the woods to see Andrew Bird do an offbeat, slightly bluegrass-tinged set on opening night was without a doubt order of business number one for us this year. Greeted upon arrival to the catchy beats and gritty guitar hooks of Sallie Ford and The Sound Outside wafting out into the parking lot, we wandered onto the grounds and took in most of their mainstage set, immediately following it with that hike to the Woods Stage — where we found throngs of people amassed around progressive African electro-pop band Vieux Farke, who delivered an unexpectedly blistering, make-the-whole-audience dance performance. And suddenly, a mere two hours into this year's whirlwind Farm Experience, it was already time for Andrew Bird.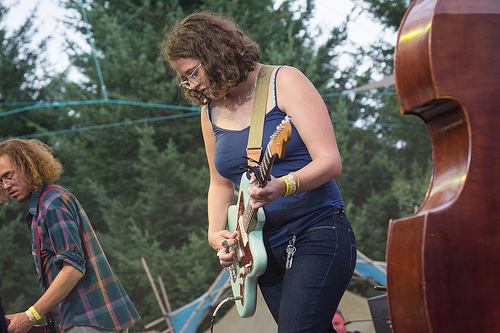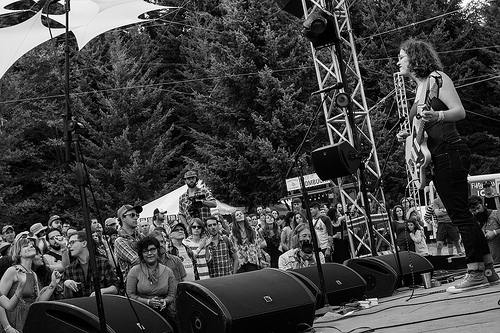 Sallie Ford and The Sound Outside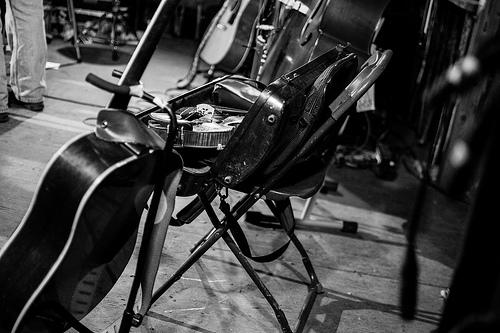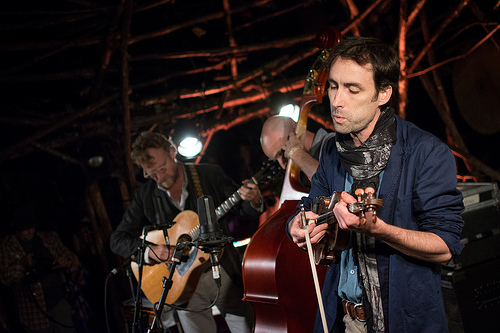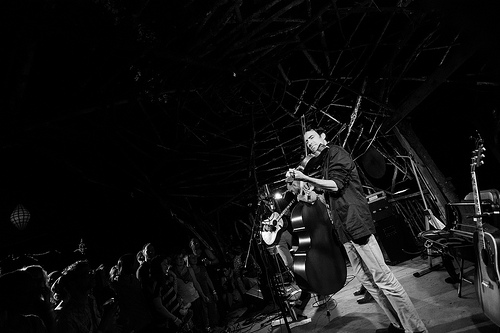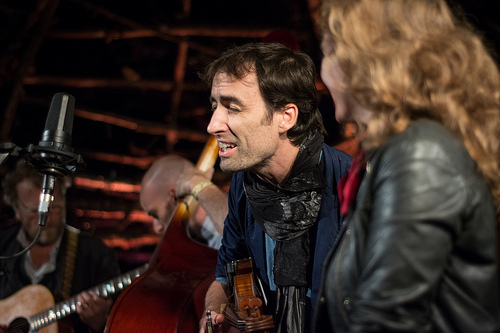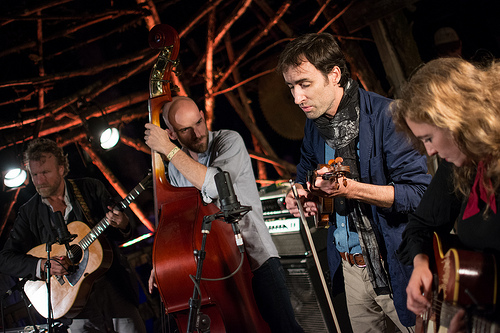 Andrew Bird with Tift Merritt & Band
In a fit of total perfection, Andrew Bird proceeded to enrapture us with an easy-breezy Bowl Of Fire vibe that we hadn't experienced in-person before, and it was downright incredible. Living up to every ounce of expecatation we'd collectively put on him, Bird played the bulk of his hour-long set with Tift Merritt and members of her band huddled around a single mic, crooning out into the darkness to an attentive mass of festivalgoers:
And that was just the first night!
The rest of the weekend flew by like the Best Party Ever: good people, good food, incredible weather, and bands that just wouldn't quit. We took in excellent funk revival sets from The Relatives, waited in ice cream truck lines to the hip-sway sounds of Lady, swooned over Sharon van Etten, got our faces (surprisingly!) pop-rocked off by King Tuff, swayed in the passerby-dust to the gorgeous duo-vibe of Pharis and Jason Romero — it's almost too much to list. The sounds of Tift Merritt crooning in the Galaxy Barn, Feist filtering throught the woods, Howe Gelb, Kurt Vile… there really was something for everyone.
Here's just a fraction of what we saw before the camera battery died, including a second mainstage set from Andrew Bird on Saturday night: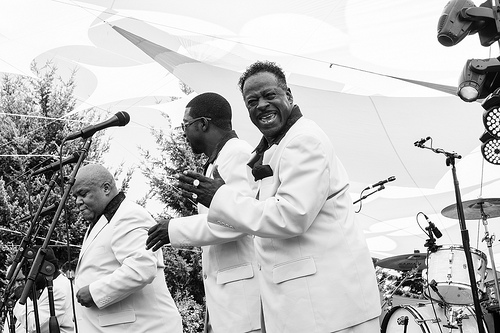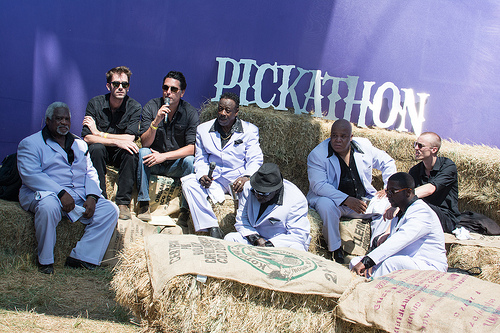 The Relatives, being interviewed by Greg Vandy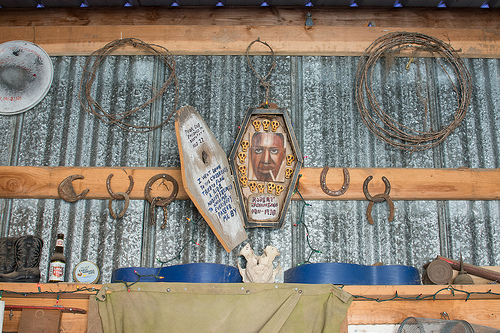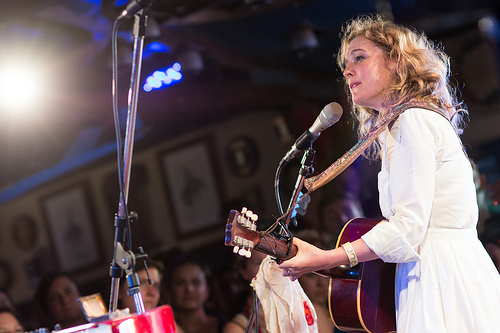 Tift Merritt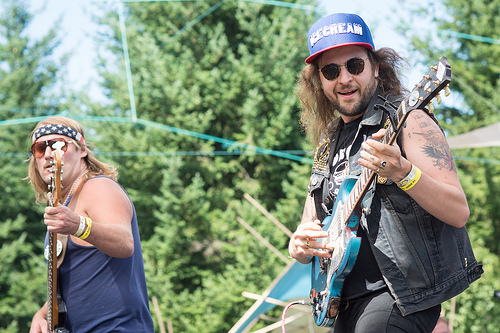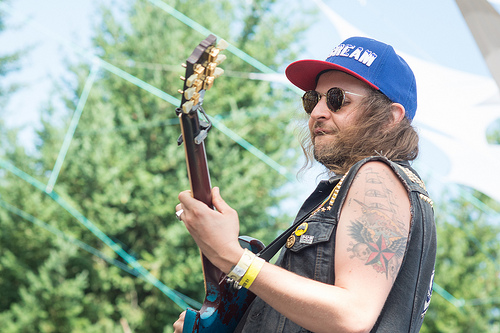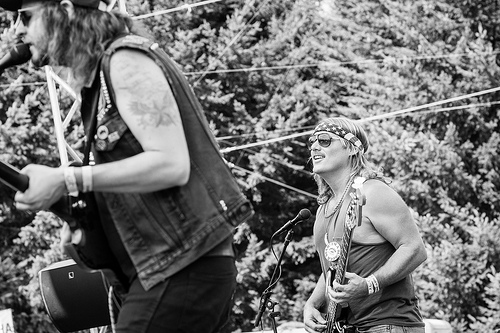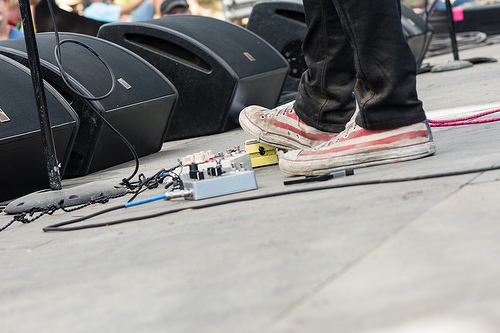 King Tuff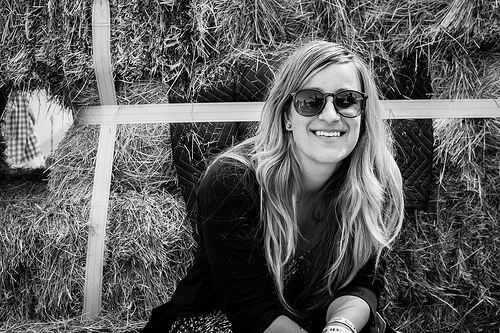 Kelli Faryar, Northwest Folklife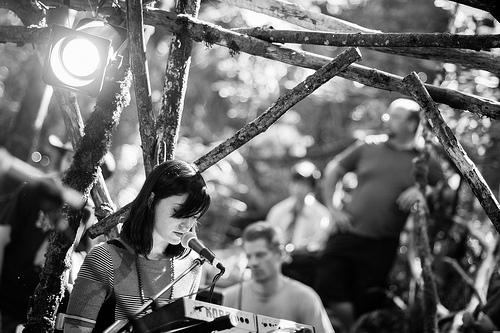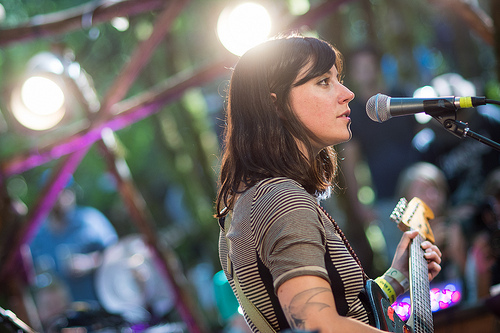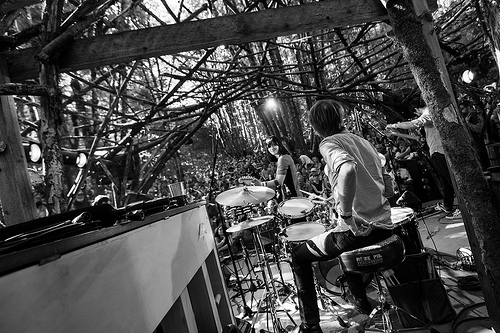 Sharon van Etten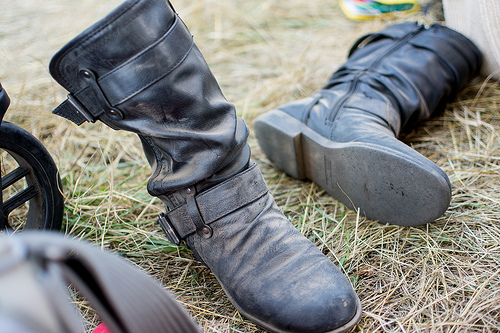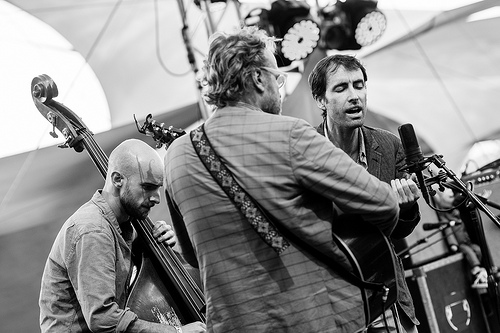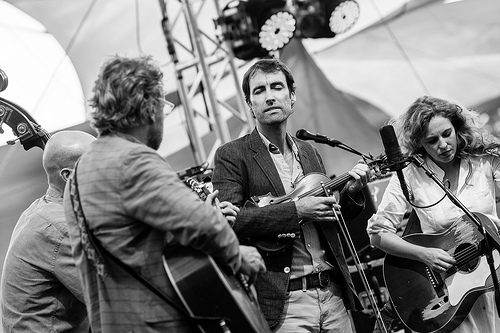 Andrew Bird with Tift Merritt & Band
It was truly a tremendous weekend, just a few minutes from Portland proper, and one hundred percent worth the time and ticket cost. Be sure to plug in over at the Pickathon website for the direct line on next year's festival information, ticket presales, and more.
We'll see you on the farm next year!
{All photos by Victoria VanBruinisse. More images in our flickr pool here!}