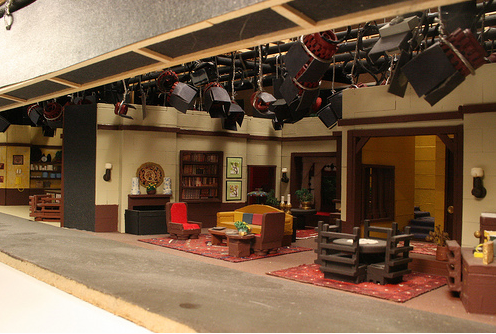 This isn't at all indie-pop related — it is more pop culture related, which I love nearly as much… and it is so mega fantastic I have to share.
I've been trying to figure out which TV stage set diorama is my favorite. Family Ties (above) Facts of Life vs Brady Bunch vs Alice vs The Price is Right vs Three's Company? I can't wait for him to finish the Mama's Family set.
What vintage TV stage would you want him to recreate? Laverne & Shirley would be cool.
{huge hats off to Fnarf for finding this}