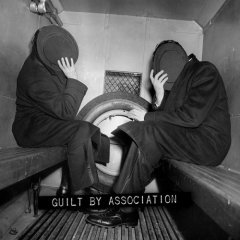 Although it won't be released until September 4, the indie interweb is buzzing about the album Guilt by Association. It features indie stars covering their favorite guilty pleasure pop songs. Some examples are:
Superchunk singing Destiny's Child's "Say My Name"
Mooney Suzuki singing Cher's "Just Like Jesse James"
Luna singing Paula Abdul's "Straight Up"
Petra Haden* singing Journey's "Don't Stop Believin'"
And many more.
You can listen to some tracks here and read a "Which is better, the original or the cover?" comparison here. You can pre-order it here.
*The Petra Haden one is awesome because she does some amazing instrument noises with her mouth. I love me some Petra Haden.