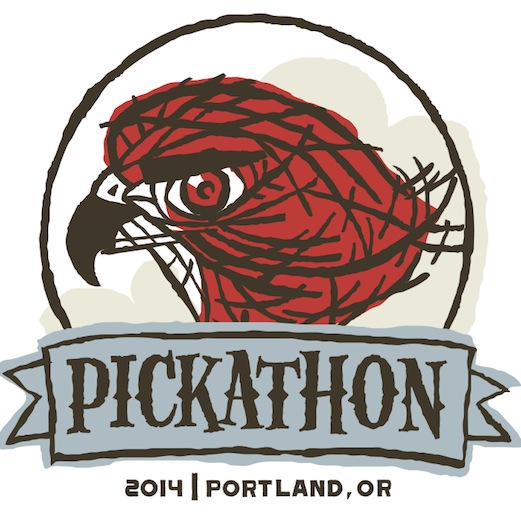 Hoo-wee, friends! Adding Pickathon to our summer festival circuit schedule two years ago might have been the best, sunniest, dusty-boots-est move we've ever made, having spent long hot weekends steeped in performances by Andrew Bird, Dr. Dog, Langhorne Slim, the Mynabirds, Neko Case, Sharon van Etten, Thee Oh Sees, King Tuff, Phosphorescent — just to name a few. And looking at this year's lineup, our time spent at Pickathon 2014 is going to be no exception.
In case you're not familiar, Pickathon is an intimate, homegrown, multi-stage festival out on a farm (Pendarvis Farm, to be exact) in Happy Valley, Oregon that takes place every year in August. But contrary to popular belief, it's not all banjos and stardust — although there are a little bit of both, in good and appropriate amounts. Pickathon showcases a wide spectrum of bands, with this year's lineup hosting gems like X and Blind Pilot next to indie bands Warpaint and Courtney Barnett. There really is something for everyone, and with each band playing multiple performances on different stages over the weekend, your chances are better-than-good to get a glimpse of all the music you'd like to take in.
We'll get into our imaginary schedule as the event draws near, but suffice it to say, we are most excited to see not only the bands above, but the likes of Jolie Holland, Gregory Alan Isakov, Valerie June, Foxygen, The Barr Brothers, Angel Olsen, and Ages and Ages, just to name a few. Check out the whole lineup here, and look into ticketing options (with and without camping and such) here.
Need more convincing? Check out Imaginary Victoria's 2013 recap here, and her two-part 2012 experience here and here.
Come on now, summer! We'll see you out on that farm.
Save