On Tuesday evening, James and The Psychedelic Furs, who are just wrapping up their tour of North America, performed at Showbox Sodo. The show was well attended as the considerably large venue was nearly full. Having the opportunity to witness both of these bands was motivation enough for the audience to head on down and check out the performances.
James was, by far, the best band of the night, even though they were the opener. There were eight people in the band, including two guitarists, a bass player, drummer, trumpet player and of course, Tim Booth on vocals. Whereas, The Furs come through Seattle about once per year, James doesn't tour with such frequency. To this end, both Tim Booth and the band were energetic and memorable. Their twelve-song set was solid from start to finish and Booth's vocals sounded great.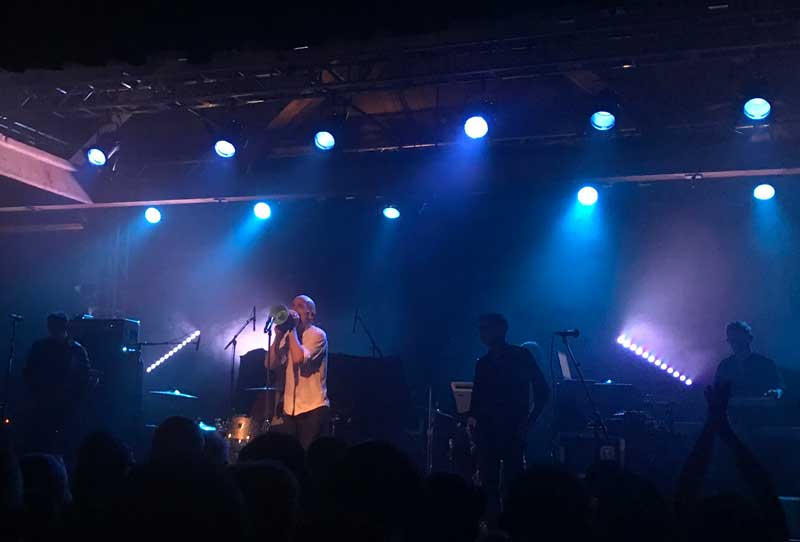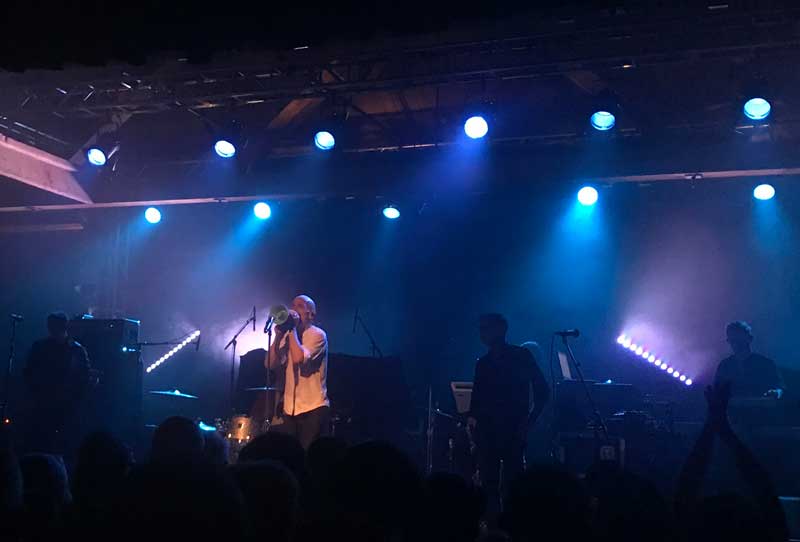 Highlights were "Sometimes (Lester Piggott)" for 1993's classic album, Laid, and "Getting Away With It (All Messed Up)", from 2001's excellent Pleased to Meet You. Their entire setlist was a joy to behold, however, and Booth was even crowd surfing at one point. That was certainly unexpected, but somehow it worked and went along with the general engagement between the band and the audience. James had energy and just the right amount of grit to their sound.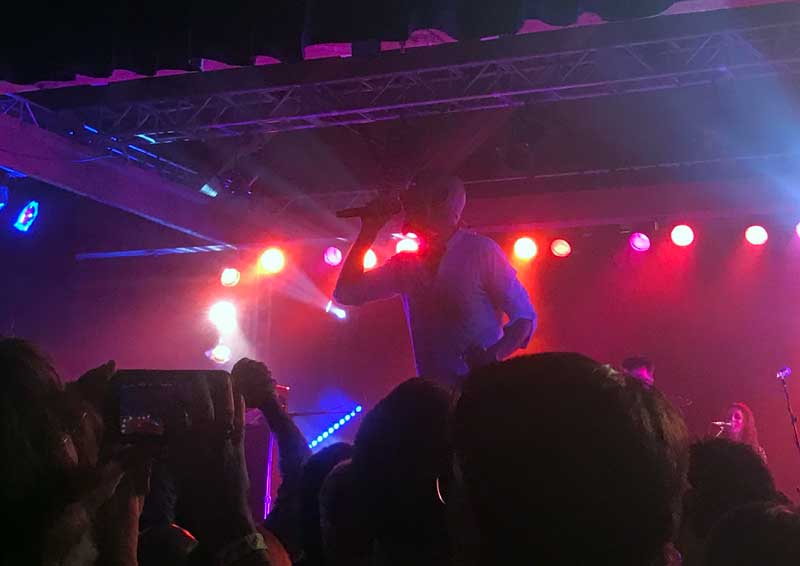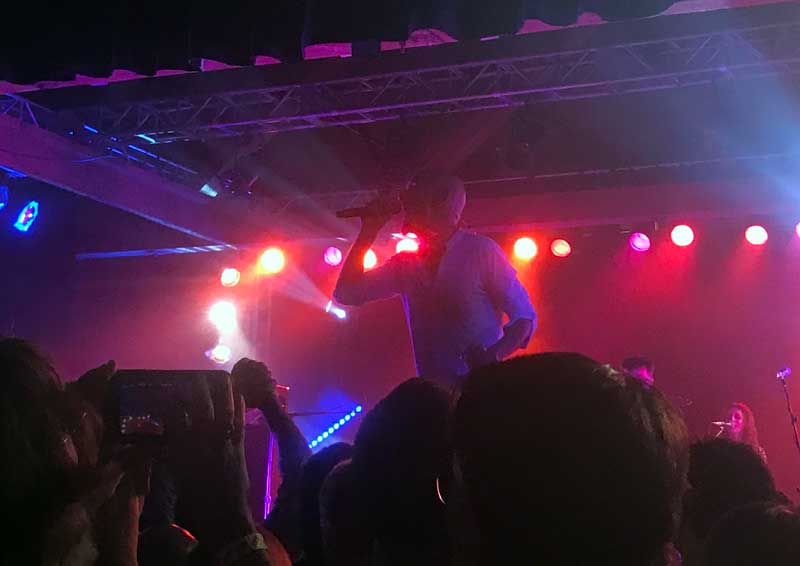 In contrast, The Psychedelic Furs were well-rehearsed and fairly stale. Their set consisted of a mostly predictable greatest hits set, which began with "Love My Way" and included "Heaven", "Pretty in Pink" and "Heartbreak Beat" for the millionth time. The Furs have some brilliant records in their catalog, but perhaps the fact that they have not issued a new record since 1991 is indicative of why their performance was on the bland side.
Luckily, there were a few interesting moments. On this tour, they have been playing a new song, "The Boy That Invented Rock and Roll." That track was refreshing to hear. Apparently, The Psychedelic Furs are working on a new album that will be released next year. Hopefully, that will materialize. Their debut album's "Sister Europe" and Talk Talk Talk's "Mr. Jones" were lesser-known highlights of the evening, so there was a little amount of relief from the expected. They are still a great band, but they are in sore need of some variation. It's likely in part due the fact that the band tour ceaselessly and don't mix up the setlist too much. This would make any band sound a bit deflated.
Regardless of The Furs being less than stellar, it was a fantastic night out and seeing two unparalleled groups was rewarding.
James Setlist:
Five-O
Leviathan
What's It All About
Ring the Bells
Hank
Picture of This Place
Don't Wait That Long
Nothing, but Love
Sometimes (Lester Piggott)
Getting Away with It (All Messed Up)
Sound
Many Faces
The Psychedelic Furs Setlist:
Love My Way
Mr. Jones
The Ghost in You
Sister Europe
So Run Down
Heaven
Into You Like a Train
The Boy That Invented Rock & Roll
Pretty in Pink
President Gas
Sleep Comes Down
Heartbreak Beat
All photographs by Kelly Bosworth.