If this had been two years ago, last Friday wouldn't have seemed like anything special. I mean, I'd just heard that King Youngblood was signed to a label hours before the show to Bloc Star Evolution (this is a particularly awesome label but I'll dig into that a little later) so that made the evening particularly rad for the headliners, but otherwise your typical show. Except it wasn't just any show for me, it was the first sets of live music since I came out of my COVID hibernation. Not going to lie, I was a little uneasy. How would it feel to be a crowd all smashed together, dancing, sweating and unmasked? Would I need to get some air or would I be swept away in the nostalgic feeling of my home away from home: live music?
I'm happy to report, no anxiety or panic attacks were had, but a lot of dancing and smiling ran rampant throughout the evening. Both sets were full of electric excitement both on and off stage. I was particularly enthralled by Nathan Nzanga and his DJ-ing brother Daniel Nzanga. He'd obviously made an impression on the younger music crowd long before this show evidenced by the sing-alongs he incited during more than one song. His energy was infectious and soon the crowd bunching up near the stage was throwing themselves into each other and waving around like mad. I'm keeping an eye on him from now on.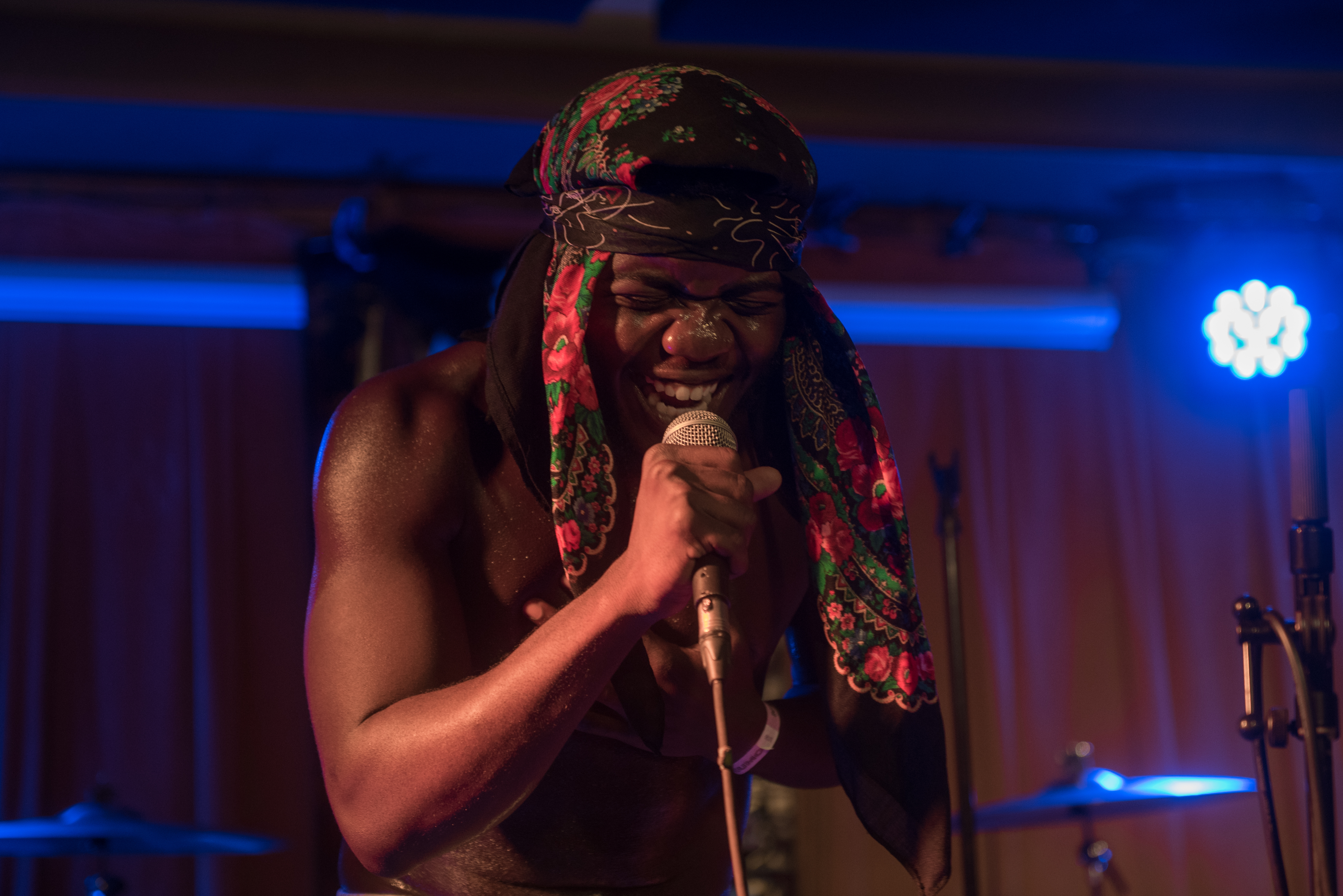 King Youngblood has tightened up its lineup since last I saw them under a different name with just four members on stage. It took a few songs for them to really warm up and feel at ease back on stage, but that's something I've noticed about a few musicians as they transition from purely distanced to in-person performances. We're all a little shakey and even if they've been staying sharp as musicians, being people, around other people, will take some getting used to. That being said, by the end of the set lead singer and guitarist Cameron Lavi-Jones was leaping around the platform and swishing that magnificent head of hair like his last show was no more than a week earlier.
The record label I mentioned earlier, Bloc Star Evolution, was started by Anerae Brown (aka X-Raided) a former inmate-turned-millionaire artist/producer. He managed to dig his way out of the prison industrial complex and succeeded after his release despite the system that attempted to keep him smothered. In addition to his success, he's got several good deeds under his belt, not the least of which is looking to shine some light on POC artists small and not-so-small that deserve a voice like our very own King Youngblood. Check out my photos of the show and both these artists' next shows!