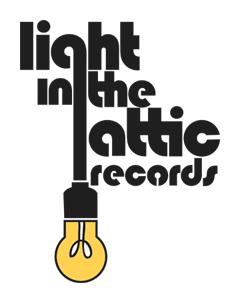 I was a little busy at my day job so I didn't get the chance to post this in time for the Seattle stop, however if you're somewhere (else) along the west coast, this may be of interest.
The folks from Light in the Attic are going on a road trip, which began Monday morning in Seattle (at Easy Street Records) and will hit 50 total record stores in the next 10 days, selling Light in the Attic releases along the way. They are borrowing the tour van of Brent Amaker and the Rodeo, which may or may not have working seatbelts.
If you're unfamiliar with LITA, it is a local record label who has released some excellent records like the first Black Angels records, last year's brilliant Saturday Knights' album Mingle, as well as a host of reissues by artists like Betty Davis, Serge Gainsbourg and The Monks.
The full press release says:
Starting May 18th, the LITA elite team will visit over 50 indie record stores in 10 days, covering 3000 miles, blogging and twittering the whole way

In this digital age, Light In The Attic is kickin' it analog, loading up the van with their deep catalog, stacks of wax, rarities, and whatever else they find in the warehouse. LITA is sending their A-Team of hustlers down the West Coast to San Diego and back (with nothing more that a few cases of RedBull and a stack of Arby's gift certificates), on a mission to connect directly with the intrepid indie retailers that make the wheels of commerce turn. They'll be hawking their wares direct and showing the love – and without shipping costs!

The team will be headed up by LITA music licensing guru / Black Daisy bassist Sandy Wilson, and filled out with bandmates Troy Nelson (KEXP DJ), and Cody Hurd, along with friend Tyson Pickerel. The quartet produced a teaser video, showing the ways in which their fateful journey came to be and will be documenting daily events via the label's blog (www.lightintheattic.net), Twitter (www.twitter.com/lightintheattic), and video. The footage shot will eventually be posted on the LITA homepage as well as on a number of key blogs.

It's a truly old-school way of doing business, and the cornerstone of how they operate – direct relationships with the people who keep their ship afloat. No label has done this in years, possibly decades, and is the pinnacle vision of Light In The Attic.

List of Stopping Points /Stores:

5/18 Easy Street Records Seattle
5/18 Rainy Day Records Olympia
5/18 CD & Game Exchange Portland
5/18 Mississippi Records Portland
5/19 Music Millennium Portland
5/19 Jackpot Records Portland
5/19 Everyday Music (Burnside) Portland
5/19 Everyday Music (Sandy Blvd) Portland
5/19 Ranch Records Salem
5/20 CD & Game Exchange Eugene
5/20 House of Records Eugene
5/20 Music Coop Ashland
5/21 Missing Link Arcata
5/21 The Works Eureka
5/21 Last Records Store Santa Rosa
5/21 Backdoor Disc & Tape Cotati
5/22 Down Home Music El Cerrito
5/22 Mod Lang El Cerrito
5/22 Aquarius Records San Francisco
5/23 Rasputin's San Francisco
5/23 The Groove Merchant San Francisco
5/23 Streetlight Records Santa Cruz
5/23 Metamusic Santa Cruz
5/24 Boo Boo Records San Louis Obispo
5/24 Buffalo Records Ventura
5/24 Salzers Ventura
5/24 Grady's Records Ventura
5/24 CD Trader Tarzana
5/25 Freakbeat Records Sherman Oaks
5/25 Don's Music Los Angeles
5/25 Amoeba Music Los Angeles
5/25 Vacation Records Los Angeles
5/25 Origami Vinyl Los Angeles
5/25 Turntable Lab Los Angeles
5/26 Fingerprints Long Beach
5/26 Lou's Records Encinitas
5/26 Music Trader San Diego
5/26 Thirsty Moon Records San Diego
5/26 Record City San Diego
5/26 M Theory San Diego
5/27 Rhino Records Claremont
5/27 Poo Bah Records Pasadena
5/28 R5 Records Sacramento
5/28 Time Tested Books Sacramento
5/28 Hot Dog Music Sacramento
The video that explains it (somewhat) is here: