Now that this year's City Arts Fest is over, I can take a step back and realize that I have been blown away by four solid days of an amazing array of (mostly) local bands, all giving Seattle some truly amazing sets. Each night showcased what the Pacific Northwest had to offer, and it was difficult to decide what venues to hit and who to see. Packing in as much as I could, I witnessed an incredible display of music spanning from pop to country to rock, and of course, took tons of photos.
The David Byrne / St. Vincent show was housed in the most perfect venue, that being the 5th Avenue Theater. The performance was brilliantly theatrical, with a choreographed horn section and Byrne and Clark's synchronized dancing (!!!) it really was entertainment of the highest caliber. It was almost overwhelmingly unreal. Love This Giant is one of my favorite albums that's come out this year and live, and I'm happy to report that the songs are even more over the top than they are on the record. What became clear about St. Vincent's songs — especially those like "Cheerleader", "Cruel", and "Marrow" — was how downright grand they became with the addition of an array of brass instuments. The crowd was pretty packed with David Byrne/Talking Heads fans or at least my section was; and yes, "Burnin' Down the House" was played in amazing fashion.
Thursday night, the Crocodile had one stellar lineup. Since the torrential downpour of rain had started just as the doors were opening at Barboza, my idea to walk up there from the Crocodile was a no-go, and I wound up staying put. Tomten were a definite joy to hear open the night with their self-described 'baroque pop', and Throw Me the Statue featured more goodness as the night progressed. And of course, Kay Kay and His Weathered Underground were just amazing to witness. The stage was completely packed with musicians including a small horn section, percussion, and keys along with the usual drums, guitar, and bass; not to mention vocalist Kirk Huffman's intense stage presence. I was really not prepared for the genre-crossing set of pop, psychedelic, and soul sounds all working so perfectly together! Finally, Gold Leaves finished out the night with the dreamier side of things, ending my second day of the fest just perfectly.
Tomten: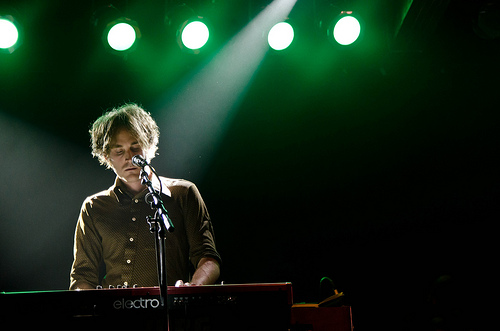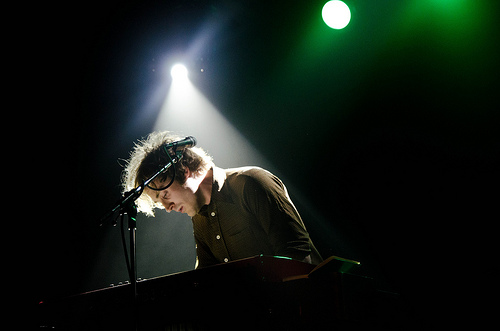 Throw Me the Statue: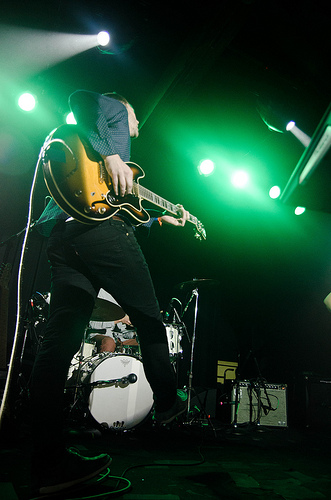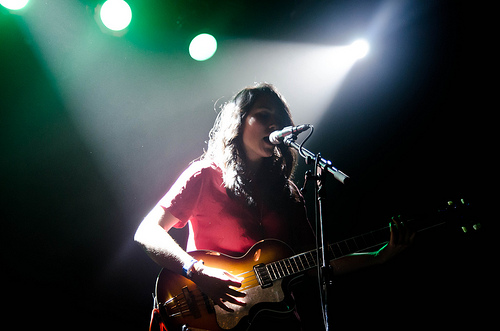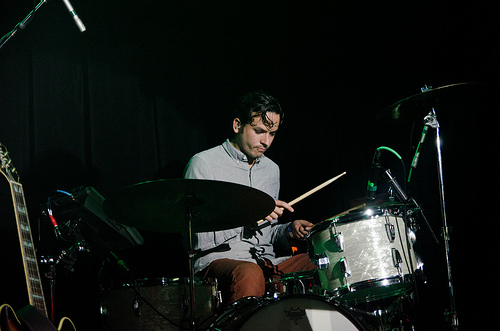 Kay Kay and His Weathered Underground: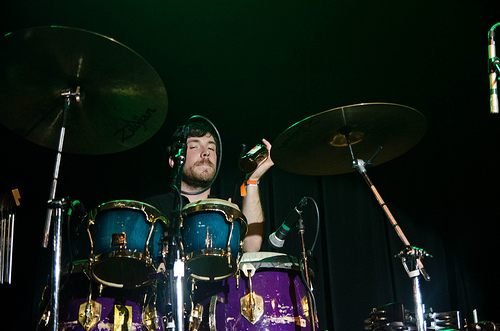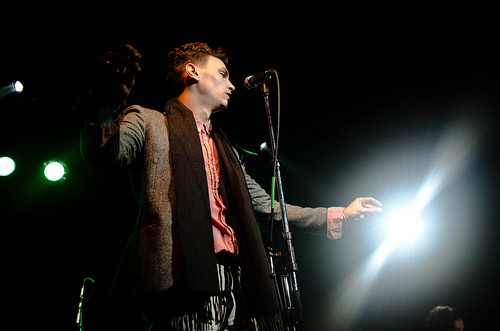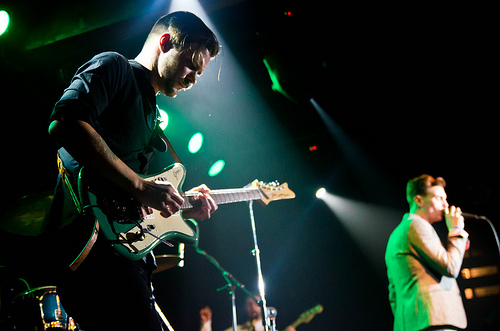 Gold Leaves: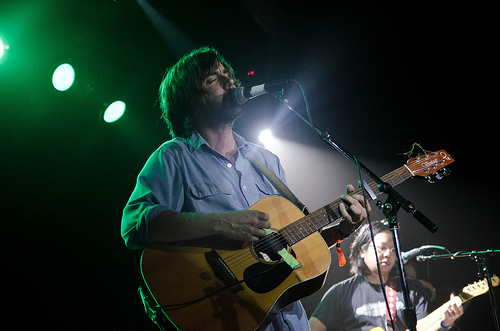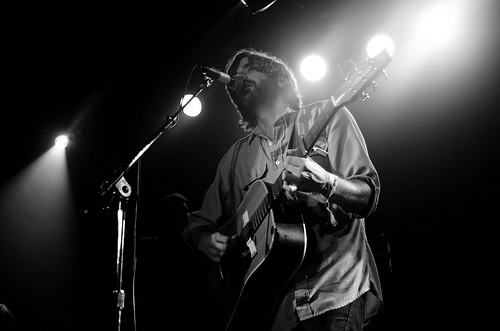 Friday night I was able to catch Kevin Long's set at the Rendezvous. Touting beautiful guitar melodies alongside heartfelt lyrics, it was a stunning acoustic set.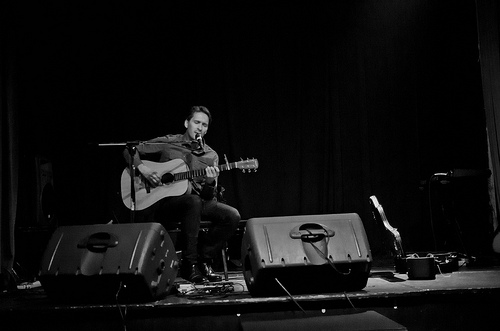 The Crocodile showcased some of the best lineups of the festival and my second night there was no exception: local band The Swearengens brought danceworthy country music to open Friday night, and Land of Pines delivered seriously solid indie rock. I've seen Ravenna Woods a good handful of times but their show Friday was one of the best I had seen from them — and probably one of my favorite sets from the entire festival. New songs from the upcoming release, The Jackals, blended well with old favorites. Everything good about Ravenna Woods was enhanced from the dark melodies, intricate finger-picking, and the always-awesome stage banter.
The Swearengens: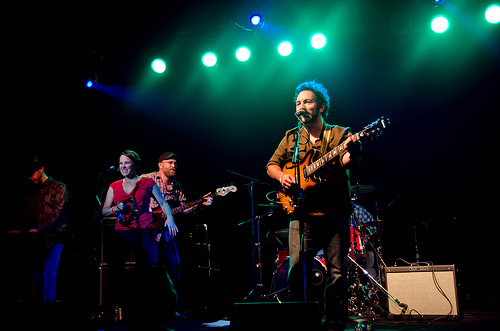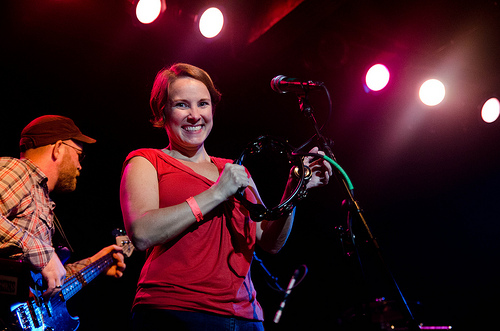 Land of Pines: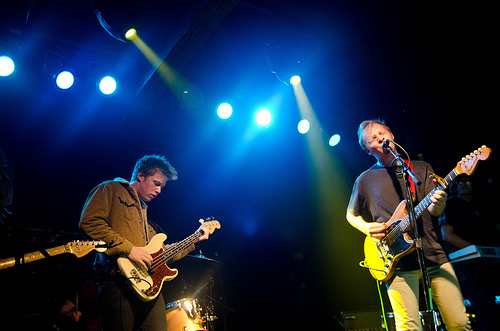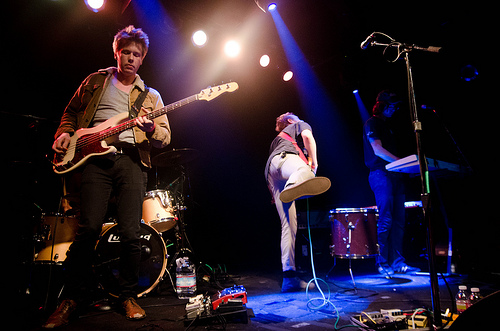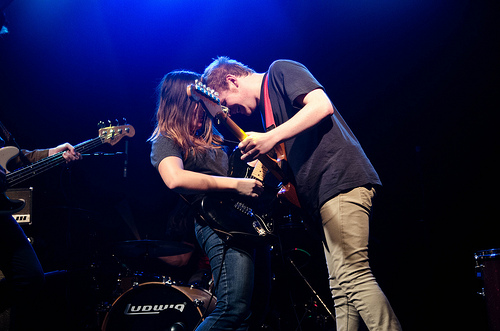 Ravenna Woods: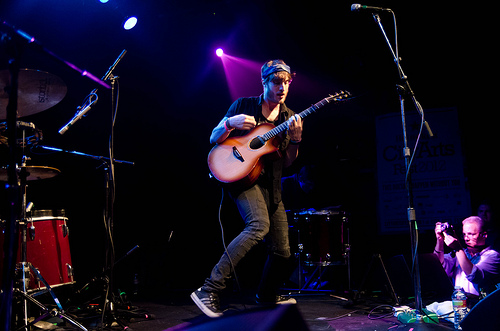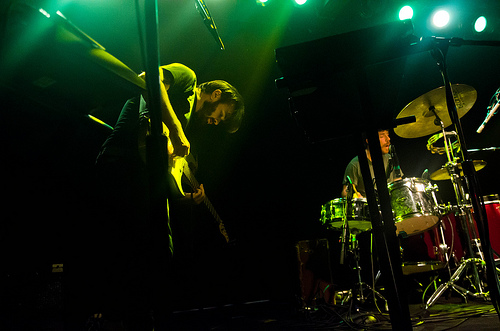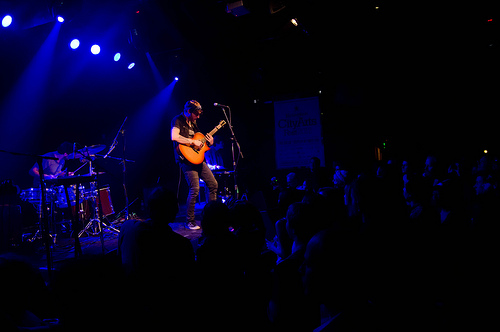 The last day of City Arts Fest started early for me at The Crocodile's back bar for a semi-acoustic show. Featuring members of Lemolo, Motopony, Ravenna Woods, and Mt. St. Helens Vietnam Band, the happy hour performace was more of a 'round' style format, with each artist playing covers (and a few of their own songs too) to a packed house. Highlights included Lemolo playing (as lead singer Meagan described it, "the most romantic song ever") a cover of Motopony's "Wait For Me", and Ravenna Woods's Chris Cunningham playing cover of Mt. St. Helens Vietnam Band's "Warm Body" to open the showcase.
Mt. St. Helens Vietnam Band: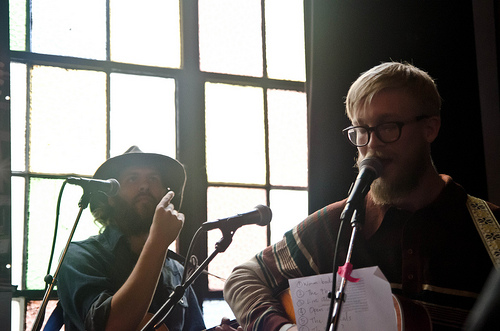 Lemolo: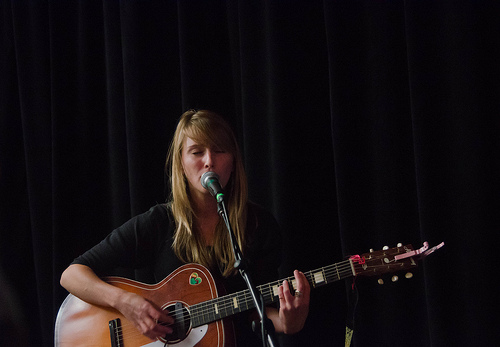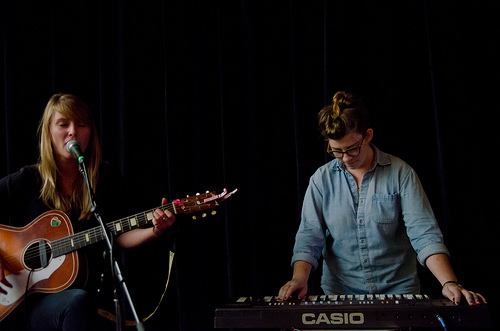 Ravenna Woods: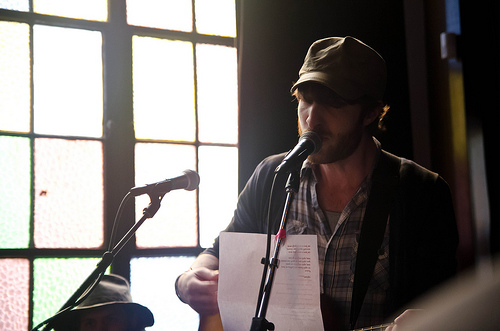 Once that wrapped, I headed up to Neumos to catch The Grizzled Mighty, My Goodness, and The Maldives to wrap up my time at City Arts Fest. Simply stated, The Grizzled Mighty and My Goodness put on two intense rock and roll sets, with My Goodness beign one of the loudest and generally most spectacular performers I have ever seen. This was the first Seattle show for new drummer Andy Lum, and he completely blew my mind! It was loud, there was a fog machine cranking… this was rock at its best! And I finally got to witness The Maldives' brand of alt-country songs — Jason Dodson and Co. played new songs from their October release Muscle for the Wings, which is sure to become my go-to album for these rainy fall days.
The Grizzled Mighty: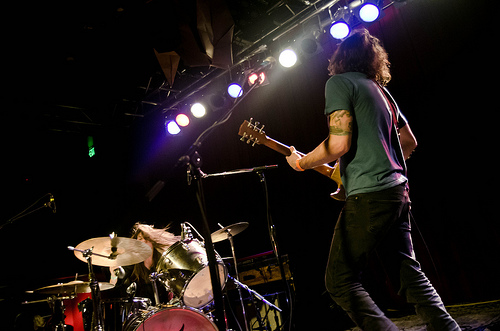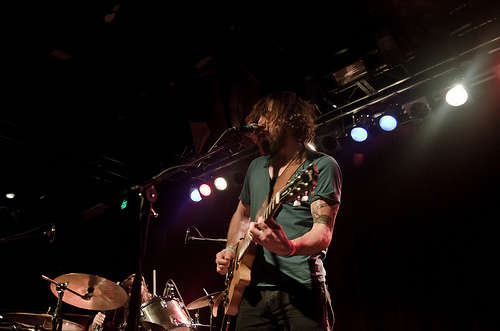 My Goodness: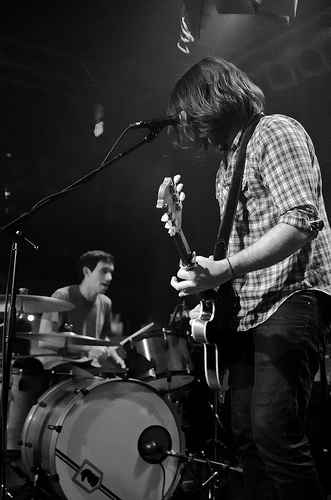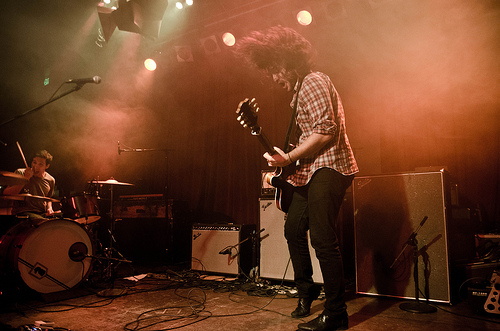 The Maldives: