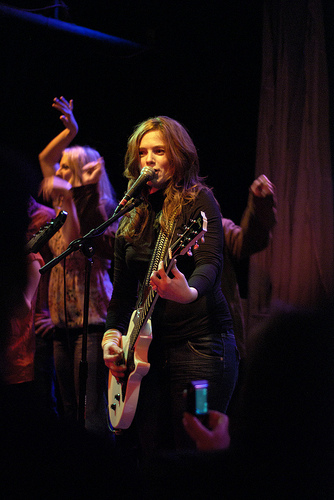 Bumbershoot weekend is going to be hopping in and outside the gates of the Seattle Center.
By now you know what you should be on the look out for while walking the Bumbershoot campus, but once you exit the gate, I recommend you head over to Bumbershots! at the Solo bar this Saturday and Sunday.
Three Imaginary Girls, along with our friends at Easy Street, Makers Mark and New Belgium Brewing, have put together evening, complete with Seattle musician DJ sets and drink specials to help you wind down / rest up / keep the party going during your post-Bshoot hours.
Saturday (9/5) – 10pm DJ set by Rachel & Ben from Visqueen
Sunday (9/6) – 10pm DJ set by Cassidy & Andrew from Sleepy Eyes of Death