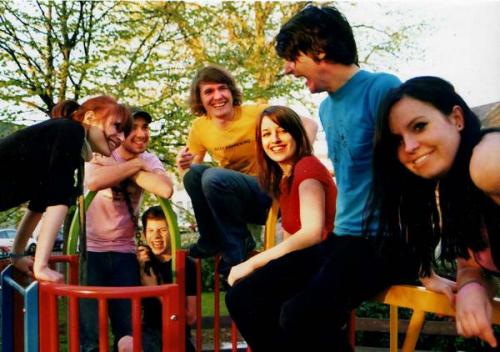 Liz, you're gonna be ELATED by this news: your favorite new UK band of the month, Los Campesinos, has just been signed to Arts & Crafts Records, mere weeks after your gush about them on the imagi-blog.
I'm thinking your odds of a West Coast tour just grew astronomincally! Get thee to Seattle, Los Campesinos!!!!
We're going to feature a Los Campesinos track on our May AstroPOP! podcast, but if you can't wait that long to hear 'em, head to their MySpace page and have a listen. It's gonna be a You, Me, Dancing kinda Friday!
{Hat tip to Aversion for the good news…}