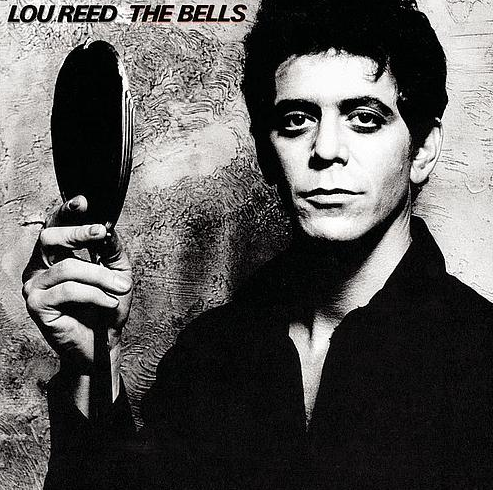 As you are probably well aware, Lou Reed passed away on Sunday. He had undergone a liver transplant earlier this year, from which he never fully recovered. The devastating news spread far and wide that day with tributes and accolades surfacing virtually everywhere. Instead of highlighting his career with The Velvet Underground or his better known solo works such as Transformer or Berlin, I would like to pay my respects by elaborating on some of his strongest lesser known albums that should be investigated, purchased and digested by imaginary readers out there.
Street Hassle (1978) was Reed's eighth solo record, with an intense epicenter focusing on the raw underbelly of New York street life. Its dark imagery of drugs and sex are stark verbalizations, penned by someone who was imbedded in the murky scene. A reworking of the old Velvet Undeground song "Real Good Time Together" is amongst the track listing, but the three part opus, "Street Hassle" is the centerpiece and highlight. It is real, disturbing, and beautiful — all at the same time. Another standout is "Dirt," an angry, slightly bluesy dirge, worthy as a follow up to "White Light White Heat."
The Bells (1979). One year after Street Hassle, Reed released The Bells, which was a complete change of direction. It combined jazz, funk and even disco elements — but before you stop reading, this approach actually works in his favor. Of this record, Lester Bangs said that Reed had "become a great writer, in the literary sense." This statement is true, and the songs are fantastic as well. As with the previous album, the title track is an epic foray into an abyss of unchartered territory. It is a purely experimental track, verging on free jazz that remains affecting (and sonically interesting) to this day.
The Blue Mask (1982). Lou Reed's eleventh studio album was issued on his fortieth birthday, and it remains one of his very best solo efforts. He was married and seemingly happy, but obviously highly inspired. This record was his most stripped-down yet, and such approach proved to pave the way for a truly timeless LP. Themes such as John F. Kennedy's assassination, alcoholism and violence abound in the succinct ten songs included. The Blue Mask is poignant, humorous and endearing. Listen to "The Gun" on headphones to begin. This song is a plaintive reflection on one of Reed's favorite themes, street crime. On the other side of the spectrum, there is "Average Guy," highlighting his wit and humor. After a deprecating list of his mediocre characteristics, Reed states, "My temperature is 98.2. I'm just an average guy."
Legendary Hearts (1983). A year after the stunning The Blue Mask, Reed put out the only slightly less amazing Legendary Hearts, which featured the same band minus a new drummer. Still fighting the lure of alcohol, "The Last Shot" in particular is both a lamentation and an exaltation on addiction and ordering ones last drink. As the spiral drives down, he wishes that he were able to enjoy his final shot knowing in hindsight that it was the last one. Along that same theme, "Bottoming Out" is a gorgeous song about hitting ones nadir that is worthy of anything else that he recorded in his esteemed career.
Magic and Loss (1992). Several important figures in Lou Reed's life passed away, serving as the central inspiration for Magic and Loss. Musician Doc Pomus, Factory regular, Rotten Rita, and Andy Warhol had all died in recent years and this affected Reed to the magnitude that he was compelled to ruminate on life and existence with an emphasis on magic and spirituality, thus creating his best latter day record. It is a thoroughly somber affair that is strong from start to finish. Experience the intrigue and doubt with "Magician" and "What's Good," a more up-tempo number where Reed at last proclaims that "life's good, but not fair at all," after questioning whether being alive is worth much in the end.
Lou Reed's solo output has some downs as well (generally the live records are substandard), but the albums listed above are just as stellar as anything else. There is much more to Lou Reed's solo career than Transformer and its single, "Walk on the Wild Side," and better records than that one as well. As he began uncompromisingly in the mid-1960s, he almost always pushed boundaries and attempted to reveal the unsettling side of life in both lyrics and sound. In consideration of his contribution to modern music, Lou Reed is up there with John Lennon and Bob Dylan. From his days with The Velvet Underground to records such as Berlin, Metal Machine Music and Street Hassle, he helped to change rock music and convinced so many listeners that great songs and albums should be challenging and intelligent.
In addition to these momentous records, some others are also recommended: Coney Island Baby (1975), Set the Twilight Reeling (1996) and Ecstasy (2000) should be next on your list.