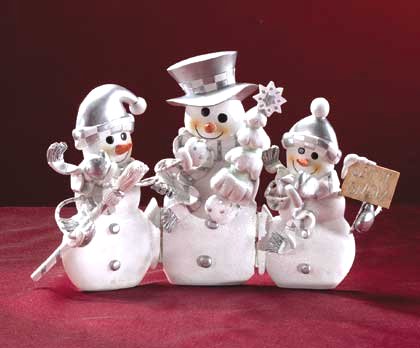 The month of December sometimes gets a bad rap. For most, it's chock full of stress, mayhem and not-so-merry necessities. But don't go all glum on us, we've got a remedy: The Imaginary Winter Holiday Spectacular 2009!
Join us as we mark our fifth year spending the winter holidays imaginarily on Wednesday, December 23, 2009 at Chop Suey. The night will be filled with performances by some of our favorite Seattle bands of 2009 and enough festive cheer to even make Rudolph forget about his holiday duties. The lineup will include the music stylings of:
The Redwood Plan
Wallpaper
the Nightgowns
Skeletons with Flesh on Them
The Special Places
The big shiny ornament on top of our tree of glee? The host with the most-est David Schmader will be emceeing and the Christmas Belles will be spreading holiday cheer throughout the night.
But the merrymaking doesn't end there. The night will also feature a bit of audience elfin participation. Three Imaginary Girls will be rallying some attendees to take the stage to share their most memorable (read: hilarious, possibly embarrassing) holiday moments with everyone. If you've got a short story to tell or memory you'd like to recount for the class, email us at tig@threeimaginarygirls.com. We'll be sorting through all submissions leading up to the show and coordinate with the "most memorable" entrants.
And, in the spirit of giving, there will also be amazing raffle prizes (a free raffle ticket for everyone who enters!) thanks to Barsuk Records and Easy Street Records.
The best part of the evening is that all proceeds will benefit Solid Ground, a Seattle non-profit that builds community to end poverty. Each year they give over 33,000 families each year the services, resources and support they need to overcome homelessness, hunger and despair. They also mobilize people to create public and private policies that are responsive to the needs of low-income people.
This year's Spectacular is Three Imaginary Girls end of the year blow-out and we would be honored to meet you under the mistletoe for an evening of the finest overflowing cup o' cheer.
{Special thanks to the evening's sponsors: Gibson Guitar, Barsuk Records, Easy Street Records, The Stranger, and Seattle Show Posters.}