In actor Fran Kranz' directorial debut, MASS, two couples meet years after a tragedy affecting them both in order to try and understand what happened and move towards healing and forgiveness.
Jay (Jason Issacs) and Gail (Martha Plimpton) arrive at a church, visibly uncomfortable and obviously apprehensive about being there. When Linda (Ann Dowd) and Richard (Reed Birney) arrive, tension fills the air, but both couples agree to sit down and talk.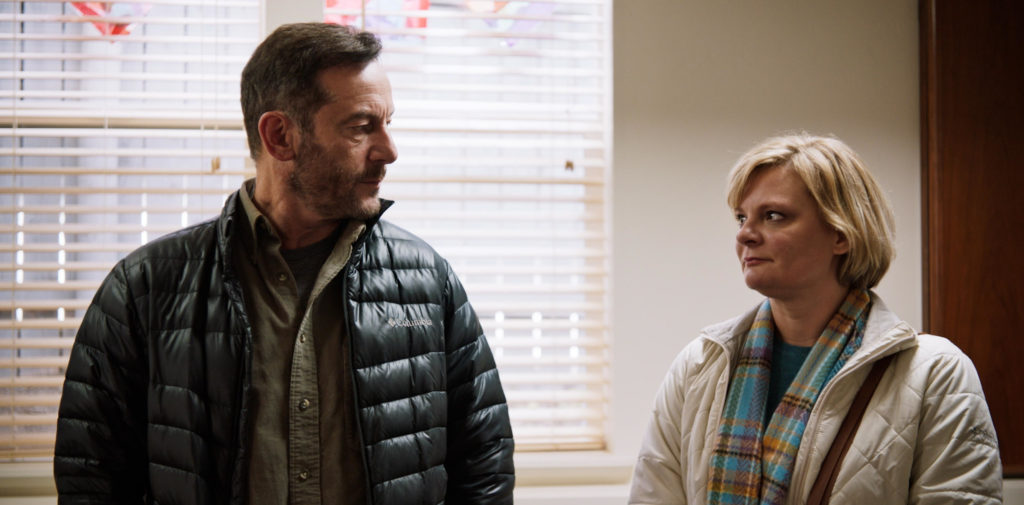 As they discuss why they're meeting, details are teased out to reveal that Linda and Richard's son was responsible for the death of Jay and Gail's son in a planned school shooting. Each couple comes to the table with the weight of what happened and sorts through every emotion in real time.
Kranz – who also wrote the screenplay – smartly keeps the setting to a minimum here: a small, plain room with little detail, so all of your focus is on the incredible performances each actor gives us. If there was ever a film that deserved award nominations for everyone, THIS is it. Even the supporting players shown at the beginning are great: Breeda Wool as Judy, who sets up the church room for them, and Michelle N. Carter as Kendra: the mediator who arranged for the couples to meet.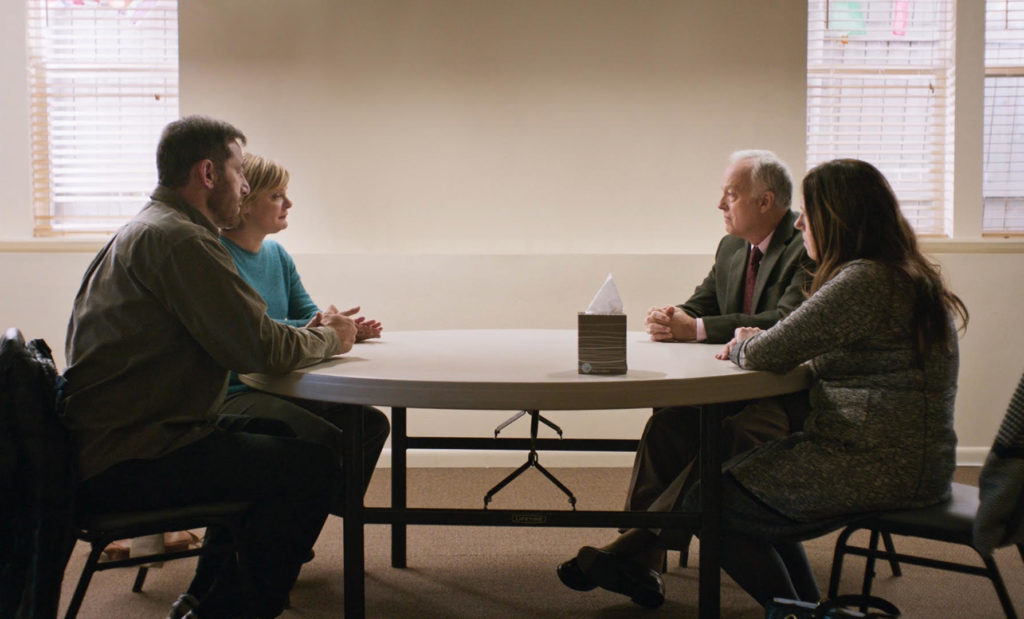 It's a heavy, complicated subject to address, and Kranz explores every angle of it in his script. The pain of both sets of parents; the regret; the guilt; the blame — it's all laid bare with the ending offering some sort of catharsis. Worth seeing, with the caveat that it will absolutely wreck you.
MASS opened Friday, October 22 and is screening in Seattle at The Crest and AMC Seattle 10 theaters.