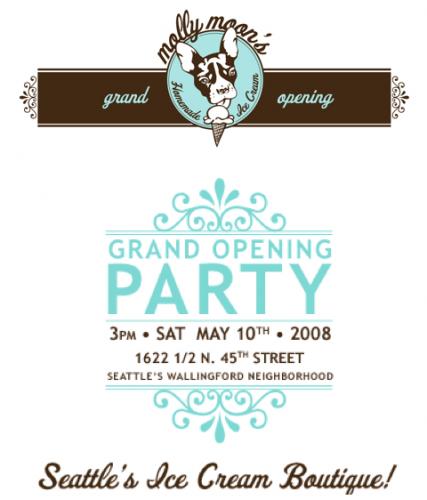 Who doesn't love a sweet treat? Today a delectable new store opens its doors in the Wallingford 'hood of Seattle. It's called Molly Moon's Homemade Ice Cream, and it sounds positively delish — with flavors like salted caramel and balsamic strawberry, nom nom nom!
The shop celebrates its grand opening today (Saturday May 10th) from 3-5p with free cones for kiddos and Eric Johnson of the Fruit Bats and the Shins guest DJing. Now I'm no food critic, but this sounds like an event to attend, even on an overcast weekend like this one.
Hope to see you there!