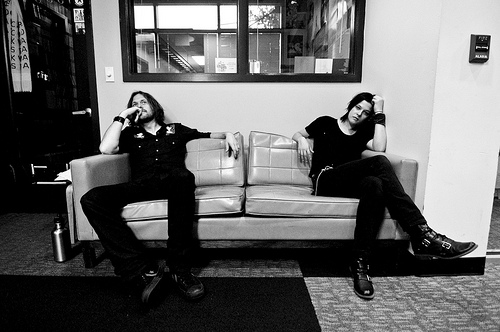 It looks like Friday's gonna be alright this week, with so much out there to pick from — first we made plans for Pickwick's show in Portland, then Lovesick Empire's first-of-three at the Highline, and now we catch wind of Star Anna at the Fireside Room at the Sorrento. Can someone hurry up and invent cloning, please? Seriously.
If you need any convincing as to why you should stop into the Sorrento's Fireside Room for this set, just take a peek at the video for the title track off of Star's most recent release, Alone In This Together — assuming the powerful, cinematic drive of this song is indicative of the direction her music is headed, here's yet another local artist who's well on the track to continue blowing minds with her work. And PS, Friday's show is free, so you literally have no excuse not to go.
Facebook invite here, band official website here.
{21+ / FREE / 7:30p. Photo of Star Anna at KEXP by Victoria VanBruinisse.}