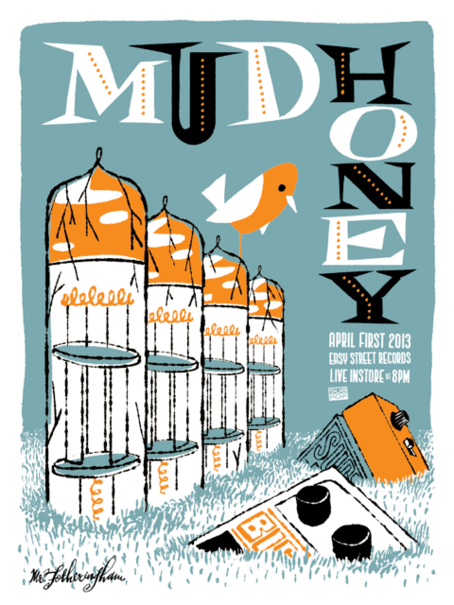 This is not an April Fool's prank, friends: if you weren't able to make it out to Neumos on Saturday night for Mudhoney's record release show, you've still got a shot at seeing them live! They'll be taking the stage at Easy Street Records in West Seattle tonight at 8pm, celebrating the release of Vanishing Point as well as the 25th anniversary of Sub Pop (and Easy Street). All of our favorite things!!
Entry for the in-store starts at 6, and if you're a cafe frequenter, take note that they close today at 3.
We'll see you in West Seattle!