Part 2 of things I missed listening to last year, but have caught my interest. You can find Part 1 here.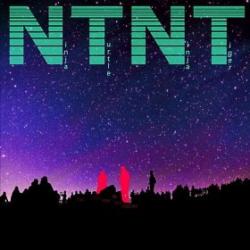 Ninja Turtle Ninja Tiger – I'll Find You In Colors
Conspiracy Theory Music
Yeah, I know it's a super silly name, but this Portland band is bringing the shiny electro-synth-pop HARD. It's bouncy and awesome and I really, really wanna see 'em live, because I bet it's just like the best dance party I ever went to in the 90s: one that's sweaty and packed and screaming and leaves you exhausted.
I can't quite make out who the lead singer is from their web site or the disc (it's either Dustin Brown, Jon West, Steven Yautz, or James London—and if I had to guess just form the photo, it's Yautz), but whoever it is has a great, deep voice that meshes well with the lighter tone of the music. When I need a break and wanna unwind, I crank this up to 11 and dance it out.
Standouts:
Mr. Keown, This City's Falling
Ride
The Way Out
In one word: captivating. This Charleston, SC band layers lush melodies on top of twinkling keys and guitar like they're planning to break your heart, and maybe they are. Dan McCurry's voice is full of enough angst to make me remember every bad poem I wrote as a teenager, and nearly reduced me to a pile of incoherent sobs. I don't even know what he's saying half the time, and it doesn't matter. Because I FEEL it.
But seriously—this is some pretty goddamn music, with the tone hovering between cry-your-eyes-out dreamy ballad-y goodness, and tappy, get-off-your-feet no-nonsense pop. Love it!
Standouts:
Spelling Words
Lovesick Animal
Box-Type Love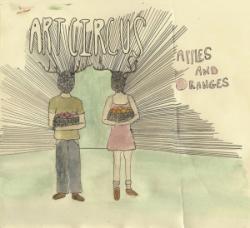 Art Circus – Apples and Oranges
Plastic 350 Records
Cute, cute, cute and more cute. I love the way lead Halle Jane's voice layers over the electronic-y-pop bursts and makes everything just a little bit better. True, this entire album could be the soundtrack to a sweet coming-of-age dramedy, but that's a major part of its charm.
I wish I could give you more information, but the internet is almost totally devoid of info about this band (or maybe my Google-fu is just rusty). Click here for the only article I could track down on Fense Post, complete with a copy of "My Heart Hurts" streaming.
Standouts:
Flying
You Don't Know Me
My Heart Hurts
That concludes my pile o' 2012 stuff! Next up, some stuff from THIS year. Wooooooo