I'm still recovering from the long week of bands, venues, and seemingly endless late-night photo edits, however: I wouldn't change one thing about my stay in Portland. Musicfest NW is the stamp at the end of a summer of festivals and they packed their lineup with some amazing bands. My schedule kept changing up until the day of shows, so I just decided that I was going to see bands I hadn't seen before and that worked out pretty well. The weather was perfect, if not a little on the hot side — but for the last festival before fall, I didn't mind having to stand in the sun for the two or so hours before it set. So, without further ado: here are my highs from the shows I was able to catch during MFNW 2012.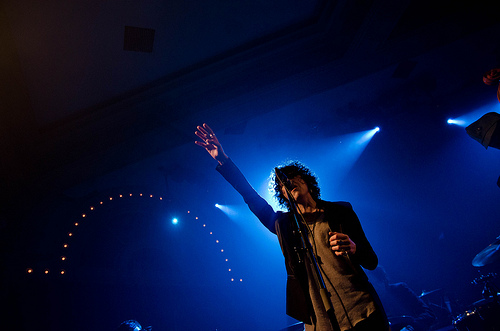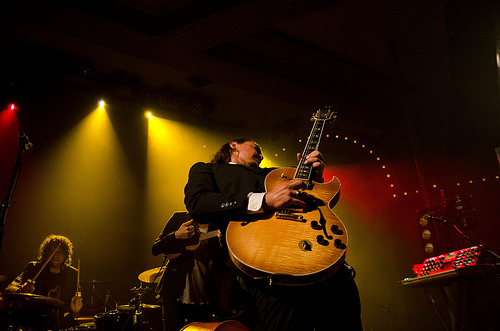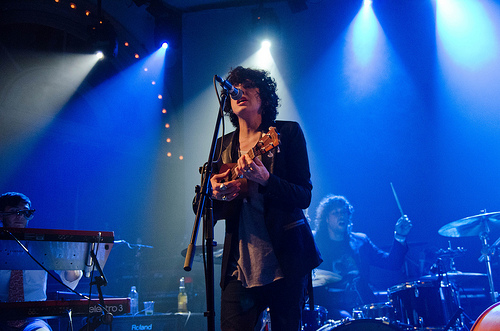 I had to keep it pretty low key for Wednesday. After a day of bus travel and running around after arriving in Portland, I decided to stick to the Crystal Ballroom (my hotel was across the street) and I absolutely made the right choice. LP was brilliant, her voice alone cuts through the room with as much emotion as one could possibly imagine, and in every conceivable way produced one of those amazing, uplifting sets where all you want to do when you get home is listen to the album over and over again.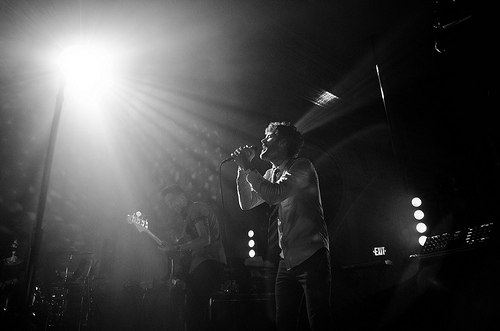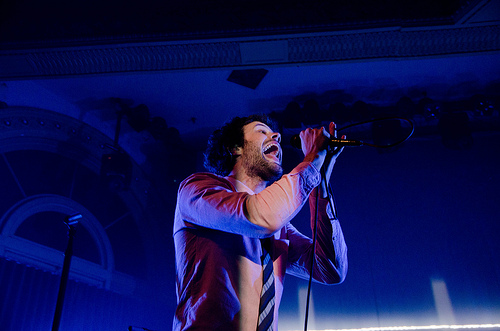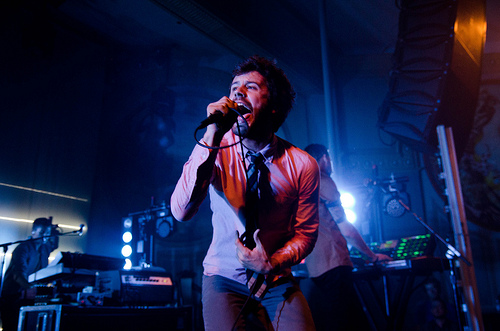 Headlining the night was Passion Pit, and I thought to myself, what better way to get introduced to this band than to see them live? It was high energy, Michael Angelakos running from one side of the stage to the other; the crowd was phenomenal: jumping, dancing, singing. Passion Pit was the perfect electro-dance heavy-pop band I needed to kickstart me into the fest.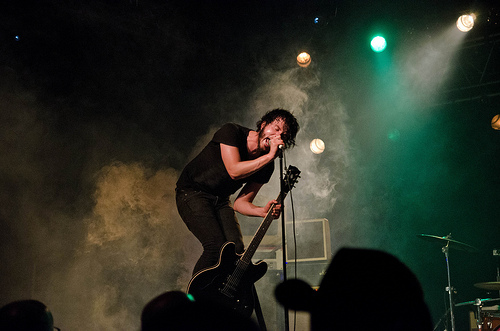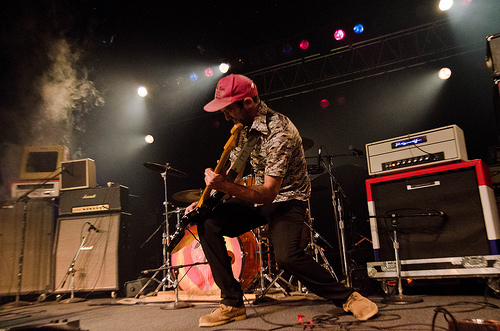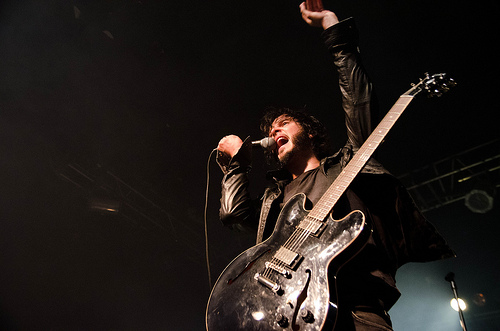 Thursday was the toughest day to decide whom to see. Do I venue hop? Don't I? It was a tough call. I finally decided that after missing every possible chance to see him in Seattle, my only certainty that day was to catch Reignwolf play the Roseland Theater. Every review I read up until this show had one thing in common: that the performance was absolutely mindblowing, and they are all telling the truth. My mind was blown from that first puff of fog from the fog machine to the last guitar solo. I was complete putty in the hands of Reignwolf! And as if it wasn't enough to play drums and guitar simultaneously, he then gives us a cover of Fleetwood Mac's "The Chain". Geez!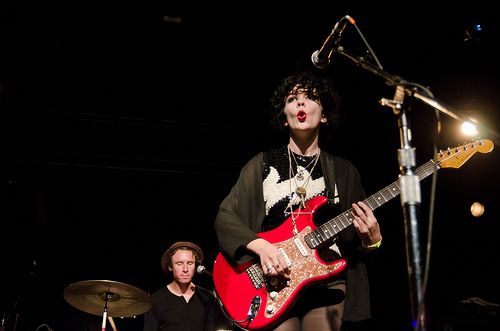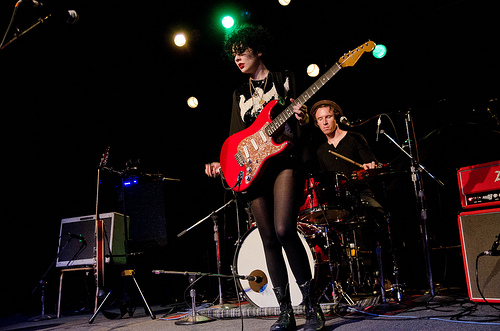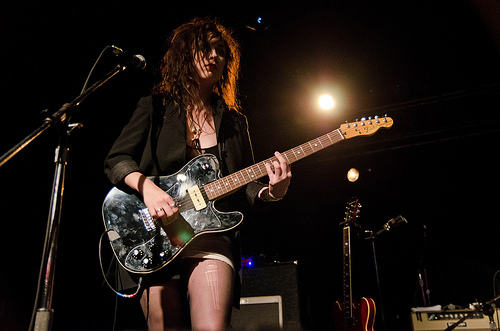 I stuck to the Roseland to check out the garage rock/punk/pop band Those Darlins.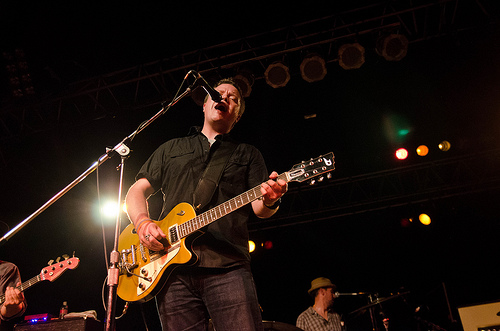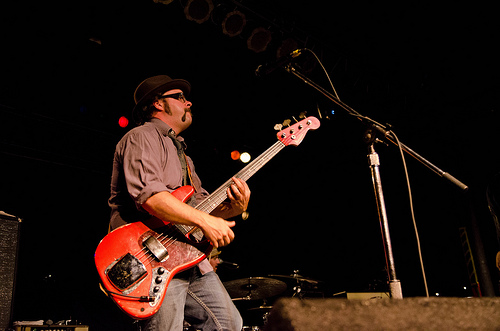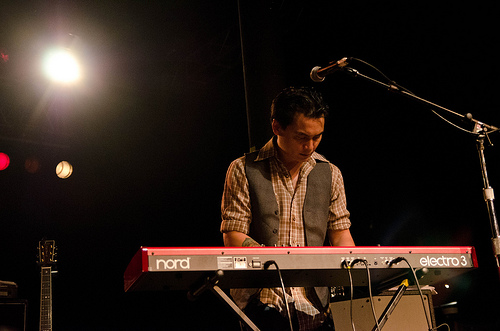 Showcasing some insane lyrical talent, Jason Isbell and the 400 Unit was a good transition from the more punk-y garage rock influence of Those Darlins before heading into the alt.country rock of Old 97's.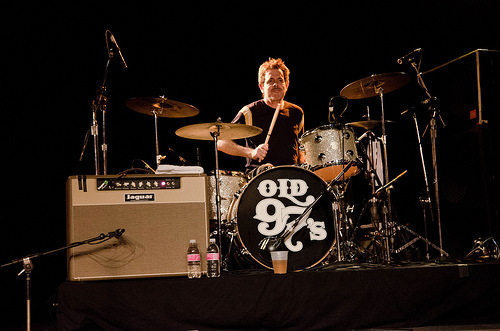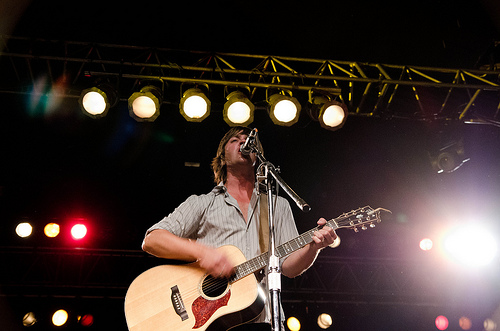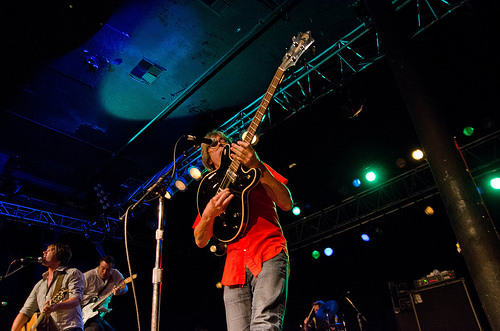 The Old 97's crowd was literally hanging over the barrier as they pounded through the first songs of their set. It was absoluely a party atmosphere, and having only heard maybe a handful of their songs in my time, it was a huge treat to witness this band give everything they had that night. The crowd completely ate it up!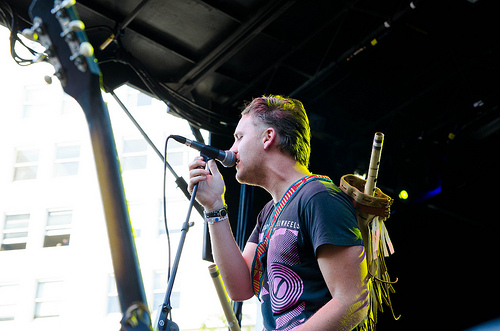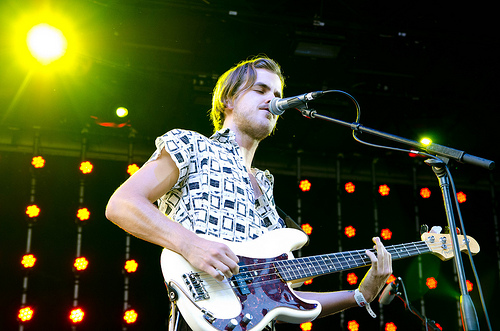 Looking back at my plans, I was probably the most excited for Friday's lineup. I was seeing three of my favorite bands, two of them for the first time, and it was the first night at the Pioneer Courthouse Square mainstage. Gardens & Villa opened the night with their dreamy synth-rock.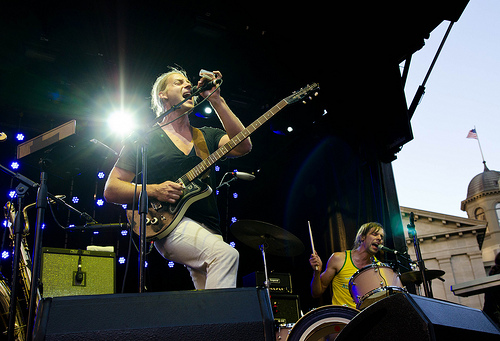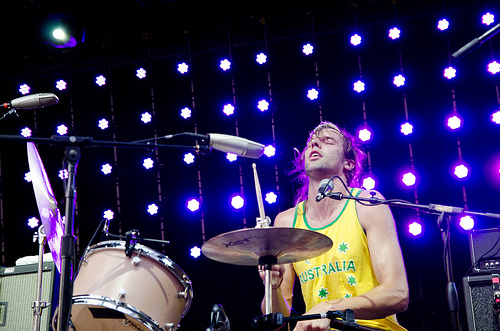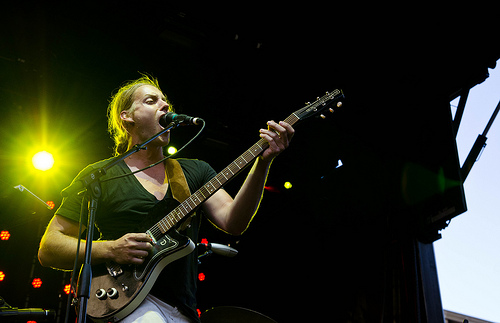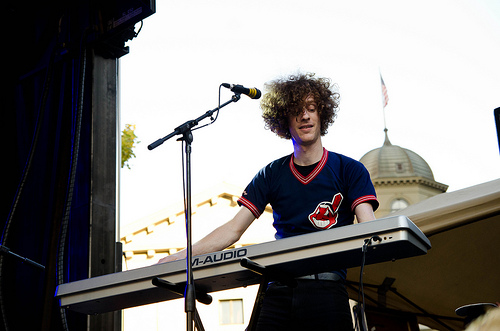 Saying that I love Menomena might be an understatement, I listen to Mines at least once a day, so yes, I was extremely excited to see their set. The band played mostly new songs, and it definitely left me anticipating listening to the new album Moms. Also hearing some of my favorites off of Mines left me pretty happy going into the rest of the shows for the night.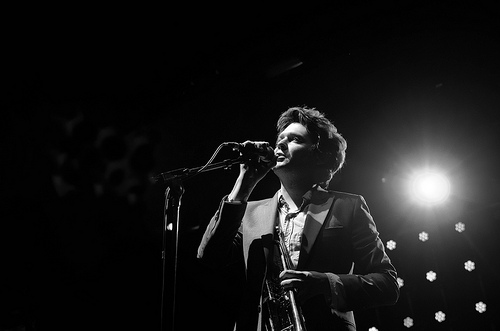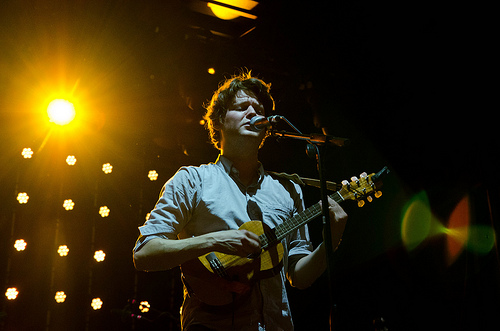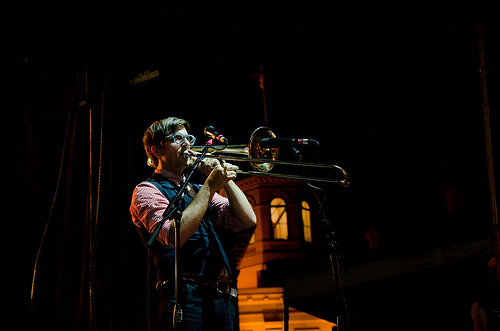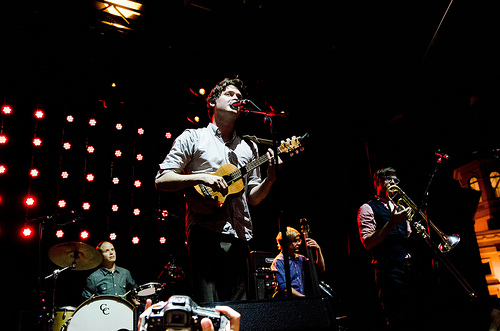 I could literally write far too much about how long I have been waiting to see Beirut, so here is the shortened version: Zach Condon's voice is easily the most addicting thing I have ever heard. Add to that the array of horns, various other instruments, and a seamless series of arrangements, and I'm pretty sure the whole crowd was swooning along just as much as me.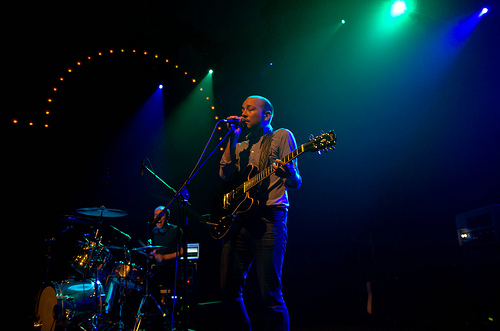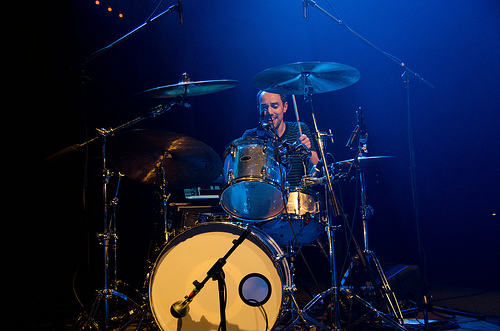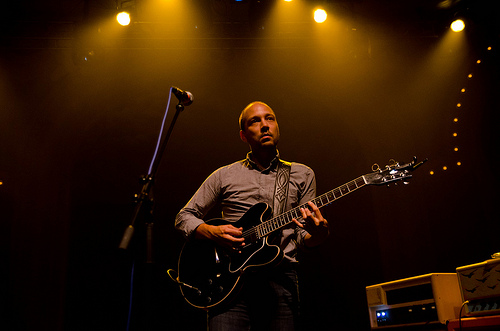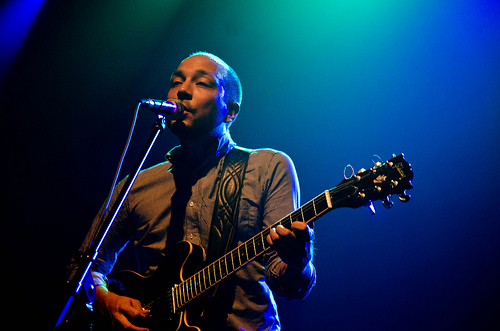 I saw Helio Sequence (PS, the only band from the whole week that I had seen before MFNW) in 2008, but thinking back that seems like so long ago. Yet, as I type this listening to their new album Negotiations I am feeling the nostalgia of Friday night blow over me like a ton of bricks. From singing along to every song they played from Hallelujah to dancing around all by myself in the back of the room their show last Friday made my list of best shows I have seen… ever. And yes, I could totally fangirl over Helio Sequence just as much as I fangirl over Beirut.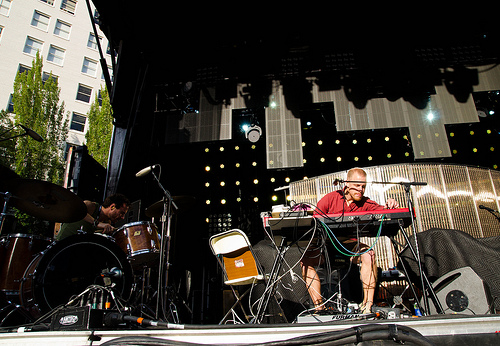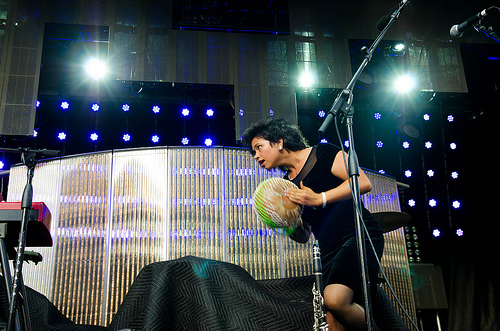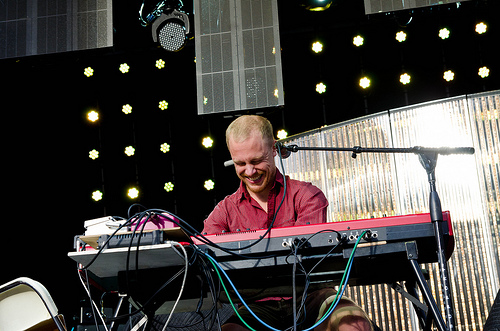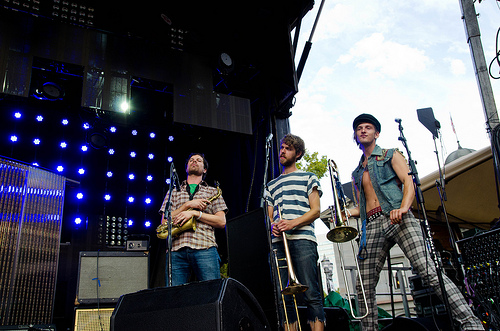 Saturday was my final day in Portland and the second to the last day of the festival, so naturally I wanted to run around and try to catch as many bands as I could. First up was the horn heavy, experimental rock band AU. Their sound is layered with keys, horns, vocals, synths, and drums, all building in intensity as the set rolled on, creating what can only be described as a pretty addictive sound.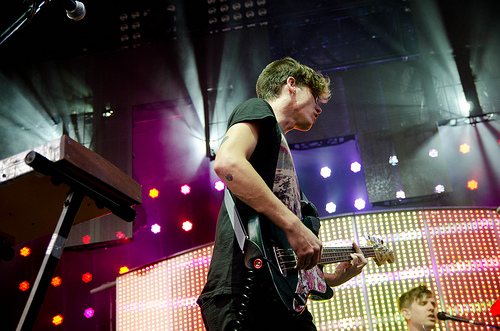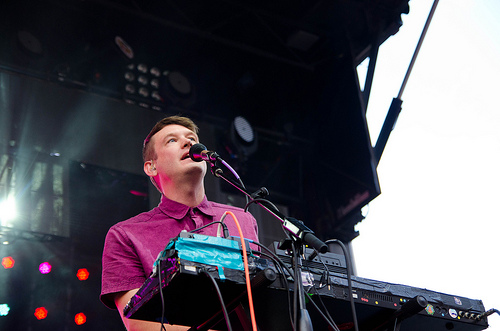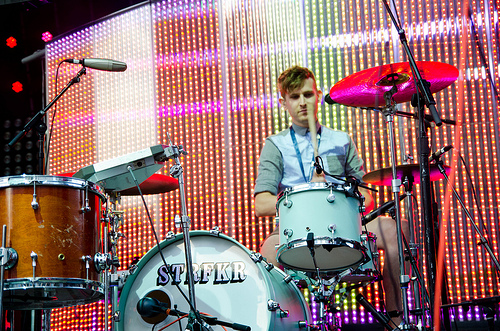 I stuck around at the mainstage to check out an easygoing set from Starfucker before heading to the Roseland Theater.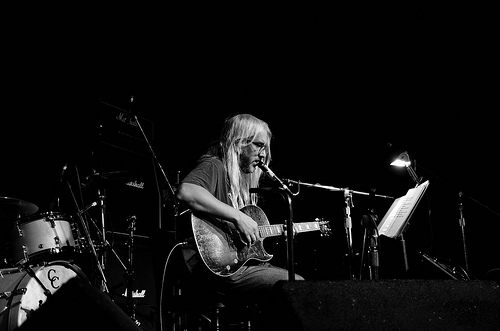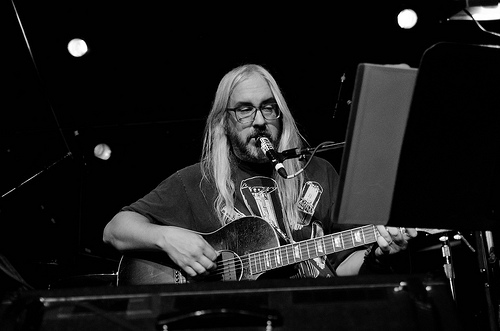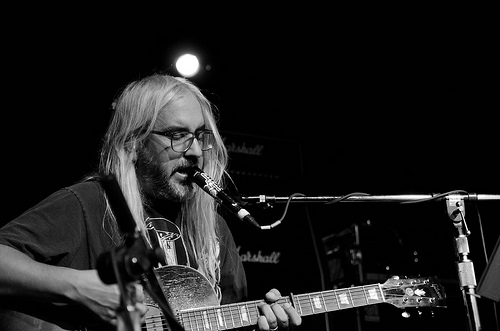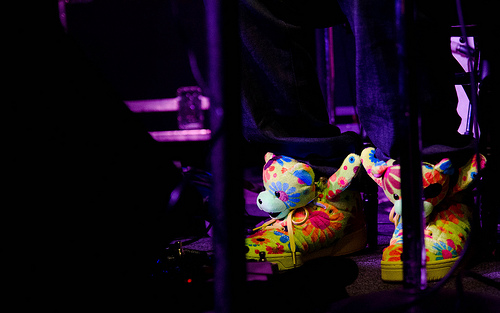 Saturday was the night that had the triple threat from J. Mascis, Sebadoh, and Dinosaur Jr. and and there was definitely a buzz about the room in anticipation. If there is one person that makes playing guitar look like the easiest thing ever, it's J. Mascis. From his wickedly awesome neon teddy bear shoes to his mellowed-out set of acoustic songs (and the occasional fuzzed out rock selections) it was all a win.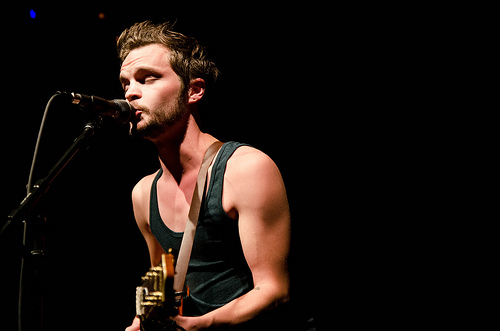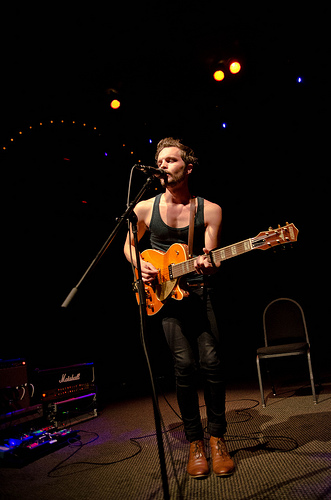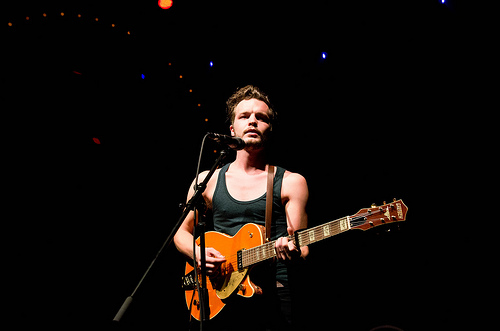 I really wanted to catch The Tallest Man on Earth's sold out show at The Crystal Ballroom and when I got there the place was completely packed. I happened to catch the last couple of songs from Strand of Oaks, a folk band that are currently touring with TTMoE. After 30 minutes of waiting, I was standing in the photo pit as Kristian Matsson walked up on stage, referenced to the crowd, and picked up his guitar. It was at that moment I realized that he had the strongest stage presence of anyone I had seen that week. It was his brand of intensity, coupled with that raspy-clear voice and gut-wrenching lyrics that perfectly ended my stay in Portland, and my last day of the fest.
Thanks, Portland. Can't wait to see you again next year!
{All photos by Beth Crook.}