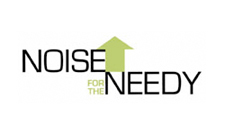 Noise for the Needy has announced the final lineup for their 2008 festival, which takes place June 11-15 at various venues around Seattle and raises funds for Urban Rest Stop.
While we're particularly excited for the show we're co-sponsoring on Saturday June 14th (at Neumo's, with Matt and Kim, Yacht, No-Fi Soul Rebellion, and Feral Children), there are SO_MANY_GOOD_SHOWS to be seen and heard, featuring great local bands like Math & Physics Club, BOAT, Star Anna (and about a zillion more) and touring bands like the Black Angels, Two Gallants, and Talib Kwali.
Tickets available here. 
And here's the full lineup…
WEDNESDAY JUNE 11
Neumos and Noise for the Needy present
Neumos
$15 | 21+ | 8PM
Black Angels
The Warlocks

Noise for the Needy presents
The Comet
$8 | 21+ | 9PM
H is for Hellgate
The Hungry Pines
Capillary Action
Andy Werth

THURSDAY JUNE 12
Noise for the Needy presents
Sunset Tavern
$8 | 21+ | 8PM
Open Choir Fire
Peter Parker
Curtains for You
Transmissionary 6

Noise for the Needy presents
Tractor Tavern
$10 adv/ $12 dos | 21+ | 9PM
Two Gallants
The Quiet Ones
Facts about Funerals
See Me River & the Dead Horse Creek

Noise for the Needy presents
Conor Byrne
$7 | 21+ | 8PM
Levi Fuller
Carrie Clark & Her Lonesome Lovers
Star Anna
Ali Marcus

FRIDAY JUNE 13
Noise for the Needy presents
The Comet
$8 | 21+ | 9PM
The Fucking Eagles
The Heavy Hearts
Strong Killings
Wild Orchid Children

Noise for the Needy presents
King Cobra
$10 | 21+ | 9PM
Math & Physics Club
Boat
Kate Tucker & the Sons of Sweden
New Faces
Dj Danger Nun

Noise for the Needy presents
Funhouse
$8 | 21+ | 8PM
Lesbian
Sunday Night Blackout
Mos Generator
Oswald Effect

Noise for the Needy presents
High Dive
$8 | 21+ | 9PM
Grand Hallway
Lucy Bland
Shane Tutmarc
Lonesome Rhodes and the Good Company

SATURDAY JUNE 14
Noise for the Needy presents
The Comet
$8 | 21+ | 9PM
Past Lives (ex Blood Brothers)
Partman Parthorse
Abodox
Black Whales

Noise for the Needy presents
King Cobra
$10 | 21+ | 9PM
D. Black
Tulsi
Abadawn
The Elefaders
Special Guests

Noise for the Needy presents
Wild Rose
$7 | 21+ | 9PM
Black Night Crash
Goldie Wilson
Little Penguins
Mon Marie
Djs Gin & Tonic

Noise for the Needy presents
Nectar
$10 | 21+ | 9PM
Billy Joe & the Dusty 45s
The Maldives
Massy Ferguson
Amateur Radio Operator

Noise for the Needy and Three Imaginary Girls present
$10 adv /$12 dos | ALL AGES Bar w/ID | 8PM
Matt and Kim
Yacht
No-Fi Soul Rebellion
Feral Children

SUNDAY JUNE 15
Noise for the Needy presents
A Benefit for Urban Rest Stop
Showbox at the Market
$27 | ALL AGES Bar w/ID | 9PM
Talib Kweli
Common Market
Gabriel Teodros
Grayskul