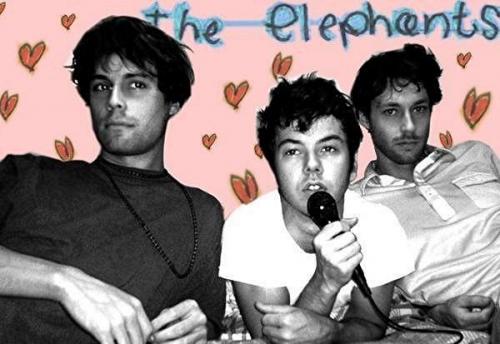 I just spied that Drowned in Sound posted a blog entry titled "The Elephants – The Elephants" in our indieRSS – and because I've been more than slightly infatuated with Tacoma's The Elephants for sometime — I had to click through… reasoning that our Elephant sweeties must have finally sent out their 2005 full-length for review, or there must be another album, or there's some neat  of the planets that resulted in this out of time album review.
Alas, it's a review of the Danish band, The Elephants and their self-titled debut album. I haven't heard this version of a band under The Elephants moniker, but it looks like they are ok – not great.
Which, using geometry-like reasoning, means that we (the collective "Pacific Northwest") win! Our Elephant boys make sweet, out of the box indie-rock that give nay-sayers to get dreamy eyes. Their debut album, also self-titled, is great, inspiring the quote "Far fucking out, man!" from our imaginary staffer Chris Estey.
Take that Denmark!