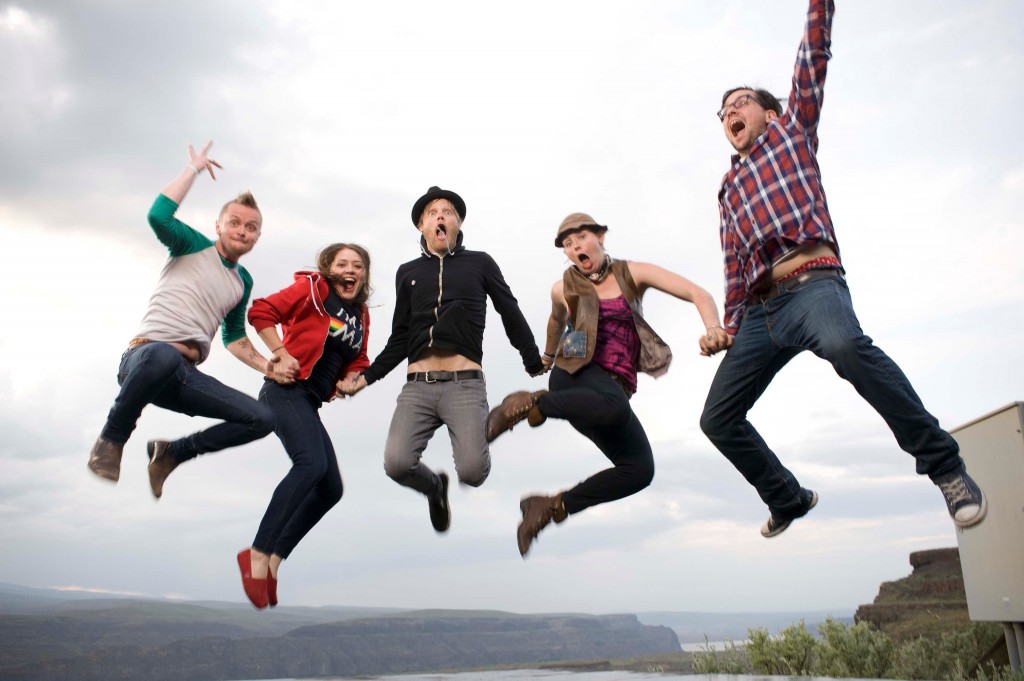 Friends! Clear your calendar for Saturday night! The Young Evils are playing a set at the Rendezvous!
Yep, you read that right: The Young Evils, mega-awesome alt.indie.modern-pop Seattle band extraordinaire, fresh off PJ20 — will be playing Saturday night at the Rendezvous, a gorgeous little sit-down theater that's approximately the capacity of our living room. And, to top it off, the Black Whales AND the Golden Blondes are opening? Come on now!
While our well-worn radars all register that something amazing must be afoot for such a great lineup to be taking place in such an intimate setting, we'll just keep our speculations to ourselves and dress up for a good time Saturday night! And you should absolutely join us — tickets are only $8 in advance, and are available through the Stranger's ticketing service here.
We'll see you at the Rendezvous!
{Photo credit: Stephen Dewall}