Last Friday was a pretty sweet little surprise for me (and for anyone else that was at the Crocodile). Maybe it's the shift in weather, but I always seem hungry for a intimate concert experience this time of year — and this show was just that.
The headliner was Patrick Watson, Montreal Quebec's very own mix of Andrew Bird, Grizzly Bear and Jeff Buckley (???). Now, I had just been referred to Watson's recently released album, Adventures In Your Own Backyard, and had been hooked by the warmth and genuine emotion of it, almost right away. Watson and his band walked onto a completely blacked out stage with small lights strapped to each member's hand, casting a faint light onto their instruments and the stage itself, before starting off with the eerily beautiful opening track off of the new album, "Lighthouse." It served at once to draw everyone's attention to Watson's silky, ghostly vocals and the tasteful build-up of the band behind him. I knew about half the songs that were played as I have been listening to the latest album on repeat for the last week — but every song I didn't know was just another reason to like the band even a little bit more. I was most taken by the craft of the band and their ability to manipulate their instruments in order to get sounds that truly gave the songs a personality of its own, the guitarist even using a toothbrush on his strings at one point in the show.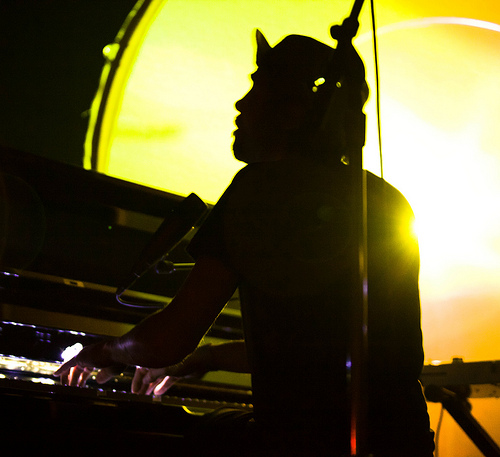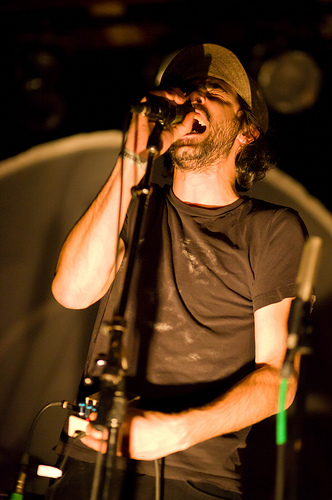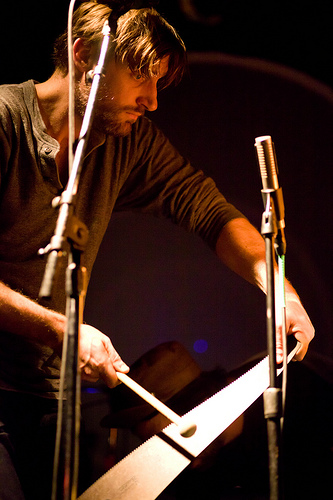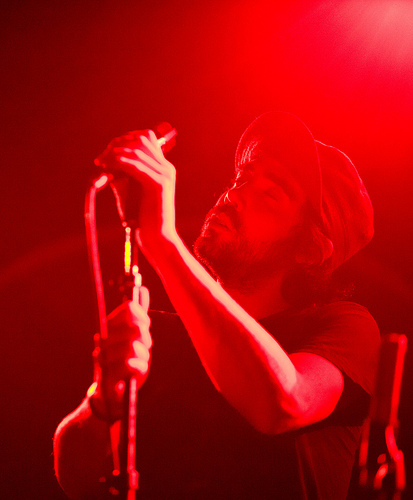 Patrick was definitely one awkward bastard when it came to the banter department, but in a very endearing way — Watson and his bandmates were quite humble for how skilled they were, and their humor onstage just made everyone listen more closely, with a little more adoration. The entire mood of the night, from the opening song of the show to the final note, snagged the crowd right away and made us feel that maybe we were listening from the comfort of our home (with a bunch of other smelly beer drinking strangers, of course).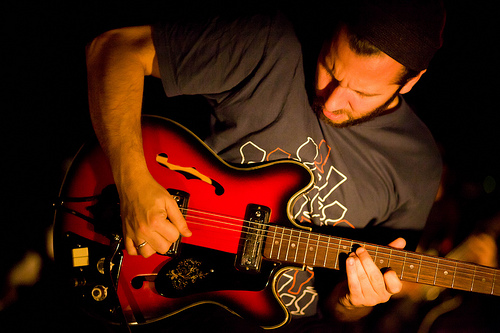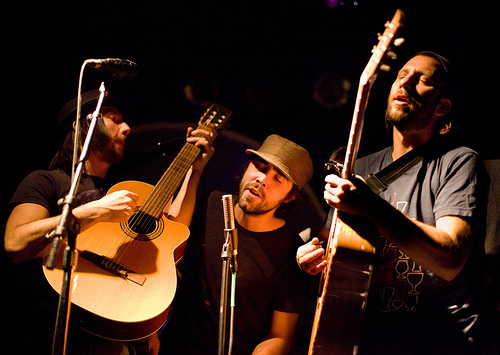 The opening band was Half Moon Run, another Canadian band (from Ontario) that proved to be a very fun surprise as well. I got a real Band of Horses meets Local Natives vibe from these guys. The music was a blend of folk-pop and some bouncy, playful-yet-melancholy melodies that changed so frequently, the songs were impossible to get bored of. The band is touring with Patrick Watson in support of their debut release, Dark Eyes.
{All photos by Jon Kaplan.}