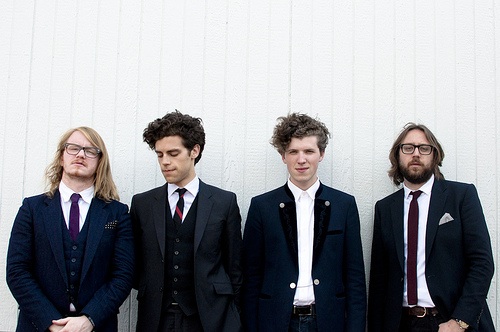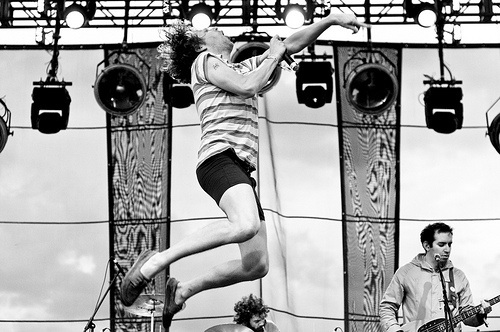 Our last day out at this year's Sasquatch! music festival went out with an absolute bang. The morning started out with the sweet, big guitar + indie.altpop sounds of the Young Evils on the Yeti stage, followed by a smash-up singalong set by the Old 97's on the main stage (where we promptly got our Rhett-o-sexual on, big time!). On the recommendation of some friends, we took on the only blind set of the weekend — a band we'd heard of but not listened much to, Noah and the Whale — and we were not disappointed. It's worth noting they absolutely took the win for style points out of anyone else we saw all weekend, buttoned up in three-piece suits in what felt like baking summertime sun.
The foreign invasion continued with the gorgeous, orchestral buildup-melodies of Stornoway on the Bigfoot stage, followed by a shift-up into the tie for best set of the weekend, !!!. These guys were an absolute full-force marathon of awesome, tearing into the crowd, hamming it up for the photo pit, and bringing some of the best beats we'd heard over our time at the Gorge. Keep scrolling for more of Monday's photos!
The Young Evils: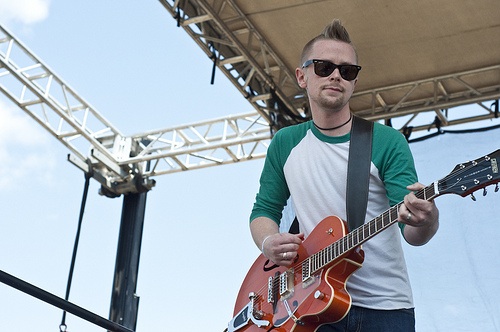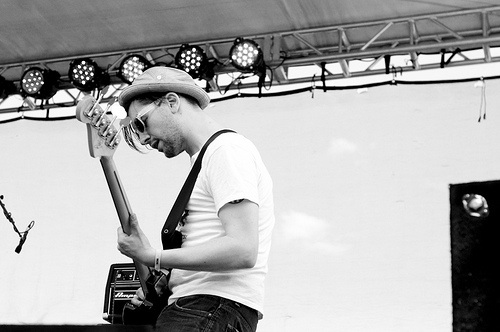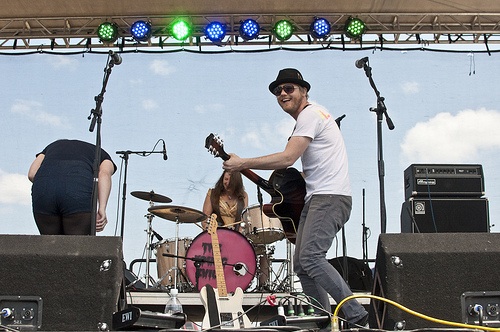 Kevin Cole and Ann Powers: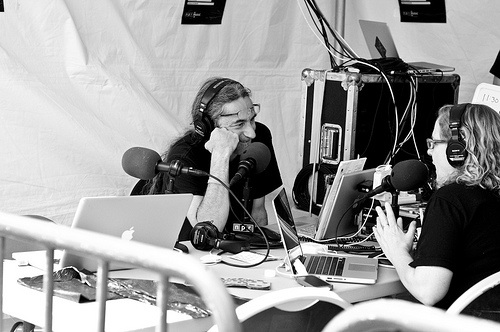 The Old 97's: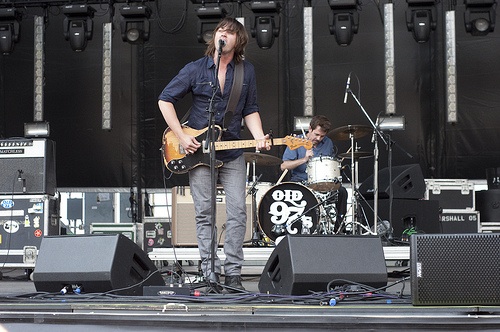 Noah and the Whale: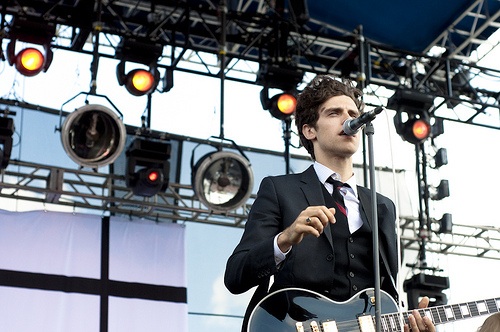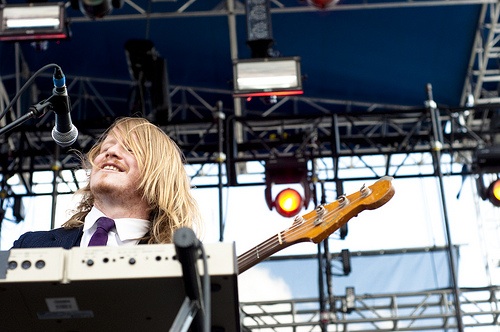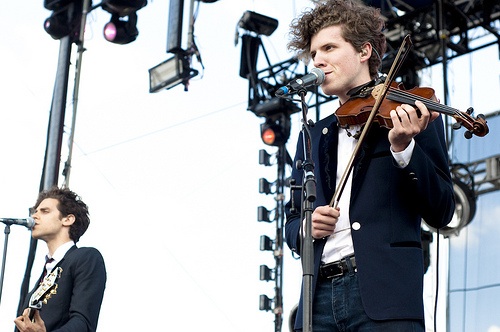 Stornoway: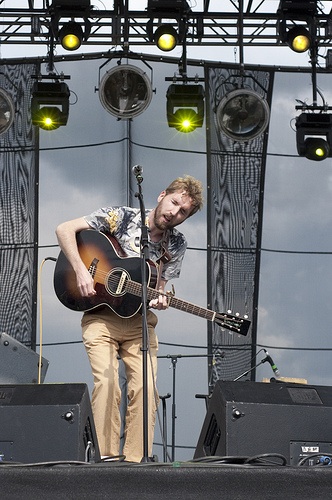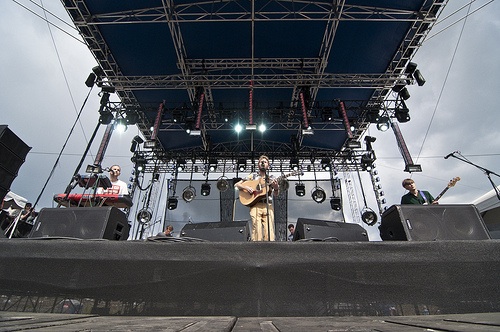 !!!: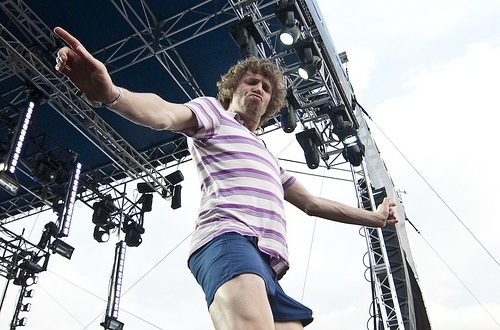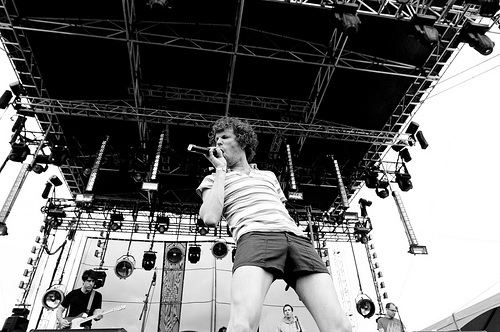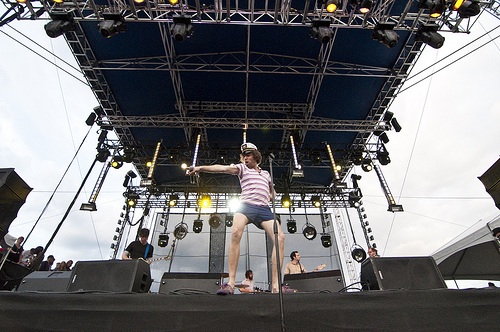 Part one and part two of our opening day coverage, along with Sunday's shots, are here, here, and here respectively. Check out photos from our day one road trip, along with days two, three and four in the imaginary flickr pool!