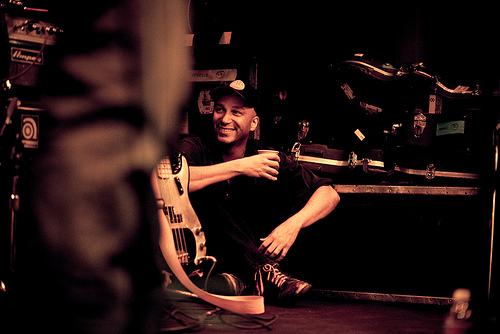 Photographer extraordinare Laura Musselman has captured magic times again!  Last night's show at the Crocodile was a big surprise – none other than TADGarden: Tad Doyle fronting Kim Thayil, Matt Cameron, & Ben Shepherd.
Here's a photo from the fun time: Tom Morello (The Nightwatchman, Rage ATM) watching Steve Earle.  Aweee sweet!
Want to see more of what's going on around town in Seattle's clubs (or what to add your own photos)? Head over to our sparkly indie pop photo pool!