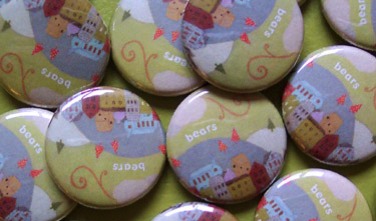 Blissful indiepop at the Croc tomorrow!
I'm heading out of town tomorrow morning (to the Athens PopFest if you haven't heard) and the only thing I'm truly sad about is missing while I'm gone is the Bears / MiniVan / Commodore Duchess show on Thursday at the Crocodile.
I've been waiting for a long time to see Bears. They hail from Cleveland, OH and they infuse beautiful pop (Lucksmiths) with slightly soft longing vocals (mix of Elliott Smith, Lemonheads). The result is sweet sweet melodic bliss.
And, they're so indie they've even released their latest EP, Shortest Day Of The Year EP, on cassette (as well as CD) and graced the cassette version with an extra exclusive track!
Also on the bill are Seattle's MiniVan and Commodore Duchess. Both bands ooze with pretty pop with an underlying wry sense of justice.
Go and tell me all about it on Friday!
OK, there's actually one other thing I'm sad about. The fact that weather.com is telling me it's going to be a high of 101 degrees F in Athens, GA on Friday. That's kind of wonko too.