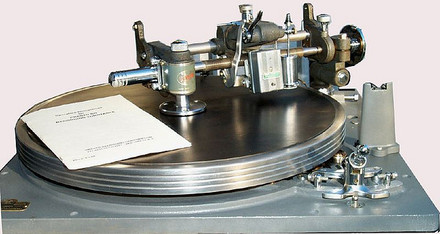 As part of their awesome The Record: Contemporary Art and Vinyl exhibition, the Henry Art Gallery is having a bunch of workshops and activities that are perfect for vinyl-loving imaginaries!
Live to Lathe, which happens on Saturday, July 21 from 12-3pm is a FREE (with admission) talk by Mike Dixon from People in a Position to Know about he mechanics and history of pre cord production from early formats to 45s … and then, my friends, then: you can cut your own record demo!!!
Bring your MP3 player, guitar, keytar, kazoo, whatever — and record your own record in the gallery for a mere $5.
Man. If only I still had my clarinet. ("Never had one lesson!")