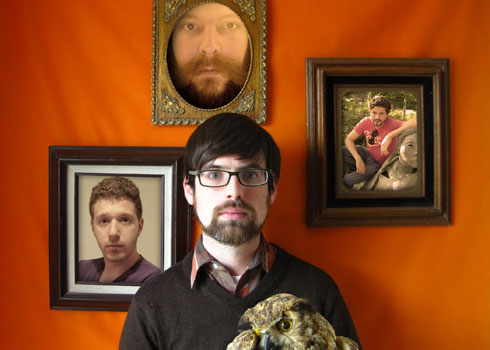 This Saturday, the Columbia City Theater will burst with niceboy poplicks! Starting off the night, Fishboy is in town for the first time since the release of Classic Creeps, their foray into anthemic pop with an emphasis on the letter A. Each song is a detailed character survey that swings from Apples in Stereo to They Might Be Giants with their own distinct DIY Denton, TX spin. Sidenote: If you'd rather kick it Vashon Island style, you can see Fishboy with Red Pony Clock, iji, and Terrordactyls on Sunday, September 11.
Hometown heroes, BOAT always bring on the fun with their comfy-pop songs. Lucky for us, they keep up a near GBV pace of song-writing. It seems like every other month there's at least one new song added to their live sets and talk of an upcoming album or special edition tape. Who knows what we'll find at this Saturday's merch table.
Headlining the night is Seattle's own Aqueduct, perhaps most beloved for their ability to add a special blend of quirk and coy with a keyboard line and a nod to the finest classic rock rifts.
I've seen all three bands on separate bills and have had a fine time with each outing. Together, Saturday's grouping will be a spectacular showing and well worth the trip (not so far) south.
Here's a mini-mix of the evening's highlights: