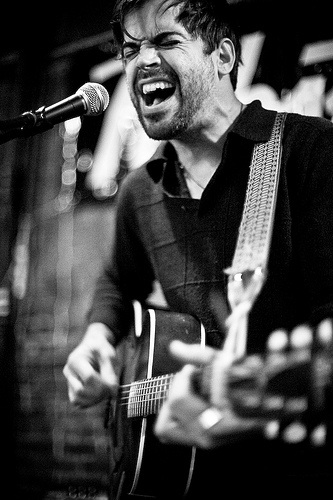 There's only one place to be on Saturday night, and that's at the benefit show for Drew Grow out at Columbia City Theater. Featuring (mostly) acoustic performances by The Maldives, Kevin Murphy of The Moondoggies, Mychal Benjamin Goodweather of Campfire OK, Bryan John Appleby, Jake Hemming of Big Sur, Ghosts I've Met and, apparently, some special secret guests.
On top of what will prove to be a compelling night of live music, CCT will be opening its doors early for a silent auction starting at 7 with all proceeds going to Drew Grow and the Pastors' Wives. It includes items like three nights at the Doe Bay Retreat House for you and 19 of your closest friends, $2,000 worth of web-design by Hardly Coded, and an array of more affordable items too. In addition, a merch market will be open all night with vinyl from Damien Jurado, prints from Dylan Priest and Sarah Jurado, special silk-screened posters made just for the benefit by Killorn O'Neill — the list goes on and on.
True story: be there, or kick yourself in the pants forever. When good people come together doing great things for a worthy cause, magic is bound to happen.
{$12 adv at Brown Paper Tickets / $15 DOS. Photo of Drew Grow by Dan Muller.}