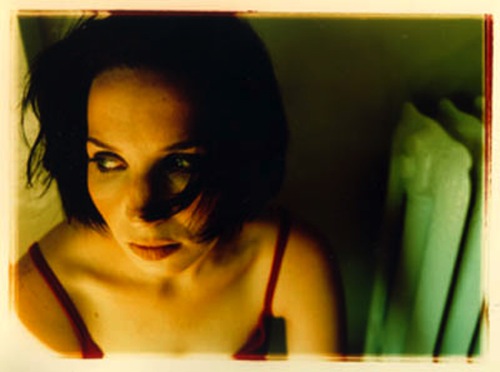 Last month I was alerted to the fact that one of my favorite musical artists EVER had been in a terrible bike accident that almost resulted in the loss of her hands, and I immediately started crying. Not because I know Heather Duby personally, but in addition to crying over how horribly painful and emotionally traumatizing something like that is, I think her music is so beautiful and amazing that I couldn't imagine a world in which she wouldn't be able to play it.
I caught on to Heather's amazingness at some show, somewhere, in Seattle around 2000 or so – and once I heard her, I made sure I was at every single place she played . I scooped up Post to Wire and Come Across the River as soon as they were available, and loved her electronic-y collaboration with Elemental. This girl can play keyboards like whoa and her voice – her VOICE – is gorgeous, gorgeous, and more gorgeous – just like her. One of my favorite memories of all time will be the night I told her I had purchased her new album at the (old) Croc, and she immediately took me to the back bar and bought me a shot. I LOVE THIS WOMAN. And I was positively crushed when she moved to NYC.
But, I digress. We all know what a bitch expensive medial care is – with or without insurance – and thus, I'm asking you to help me rally around Heather by attending this rockin' benefit on Saturday night (11/26) at The Crocodile. I know, I know, Visqueen's last show is that night too – if you can't make both, you can always drop Heather a few dollars of support on this page.
The Crocodile Presents:
A Benefit for Heather Duby with
Helms, Alee, The Redwood Plan & More
Saturday, 11/26 | Doors at 8pm | 21+
Tickets $10 ($12.50 w/fees online)