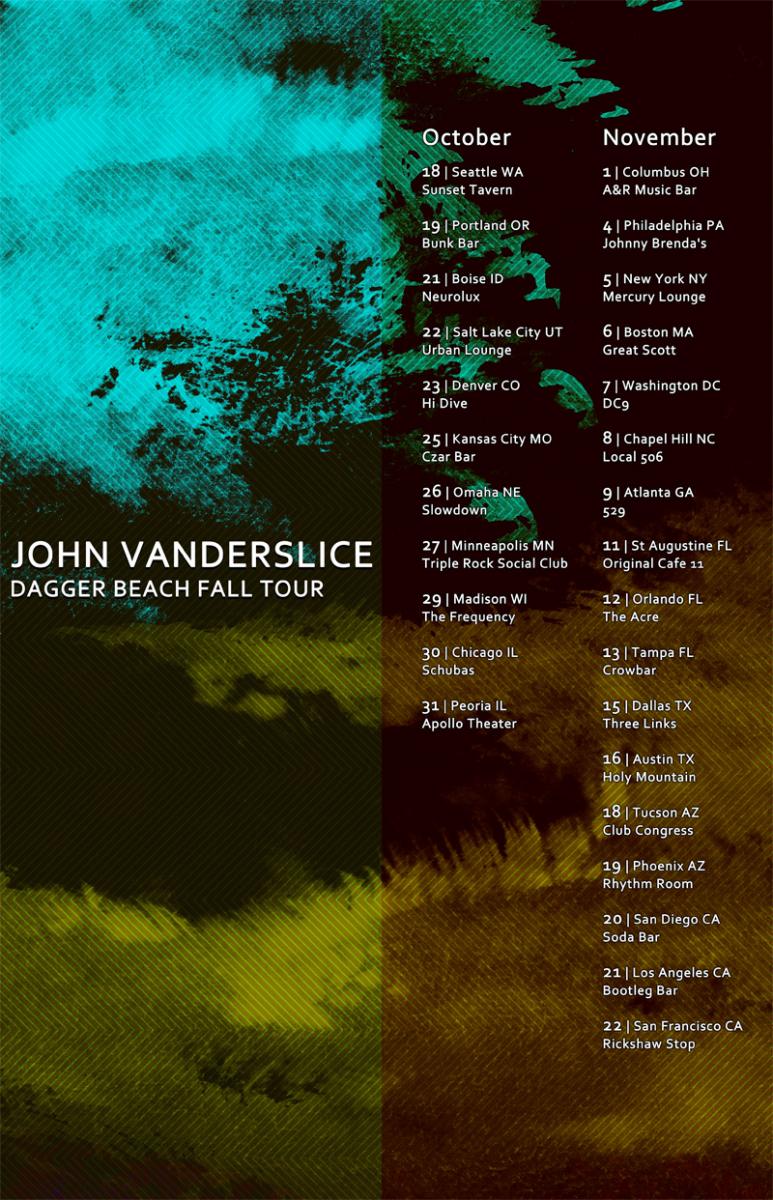 It's all happening, you guys. John Vanderslice is kicking off his fall tour at our very own Sunset Tavern this Friday night! It's being dubbed "the AM band was made for you and me" tour in support of his latest (killer) release, Dagger Beach, and we would like to wholeheartedly, imaginarily (for-reals) endorse this show.
Dagger Beach is an incredible trip into the inner workings of Vanderslice's mind, and while the chance to hear this album's songs live is more than enough reason to attend, he'll likely drop old favorites on us over the course of the night too — making it worth so much more than the fifteen bucks it'll take you to get in the door. We're so sure it's the place to be on Friday, in fact, that we want you to attend with a friend on us!
Just send an email to [email protected] anytime between now and 10am on Thursday, October 17th with the subject line "MeAndMy424", and tell us why we should send you to the show. We'll comb through our inbox and pick a winner mid-morning on Thursday, and email you to let you know that you and your +1 have made it to the guest list! Don't want to gamble? We don't blame you: tickets are available online at the Sunset's website here.
We'll see you out in Ballard!
{9:30p doors / 10p show / 21+ / $15.00 / Prism Tats opens.}