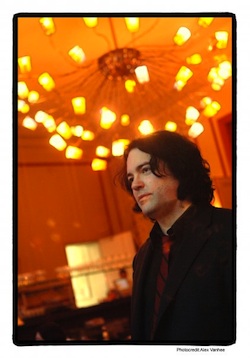 Dear lovers of The Posies and Jon Auer's brilliant solo tunes – I have the perfect holiday gift idea for you! On Wednesday, December 21, Mr. Auer will be singing and playing an acoustic show at Volterra in their cozy, private Drawing Room. This intimate concert only has 60 tickets available, and there are two levels of Auer-esque bliss:
$30 gets you a seat
$100 gets you reserved seating, + a meet-and-greet with Jon before the show, with light appetizers & wine courtesy of Volterra! A portion of these VIP tickets will benefit SIFF too – AWESOME.
(I know which pair of tickets I'd like to recieve!!)
It's no secret that I'm a huge Posies fan – and I've sung my heart out to many a Jon solo show over the years, because THIS GUY IS THE BOMB. Plus, DJ Marco Collins is going to spin some tunes for guests before Jon takes the stage!!! And Volterra is one of my favorite places to eat and drink at. I can't think of a better way to ring in the holidays, can you?
Holiday Acoustic Show with Jon Auer
Volterra Drawing Room
DJ Set by Marco Collins
Wednesday, 12/21 @7:30pm
GA: $30, VIP: $100 | Tix available at brownpapertickets.com
All ages | Cash bar w/ID