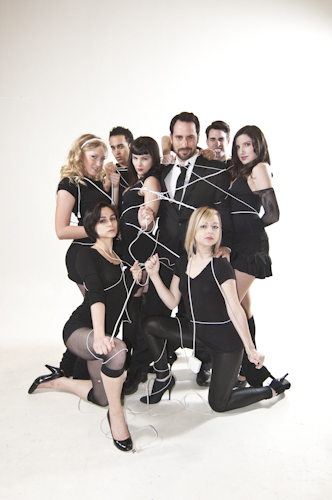 Mark Siano is back on the big stage, sans Freedom Dancers but with a whole new crew of lovers and fighters to carry on his theatrical musi-comedy antics in accustomed style. For four shows (early and late runs on Friday, February 18th and Saturday, February 19th) we'll be inundated with LOLs as Siano & Co. explore the world of love in the too-much-information age with his new show, Modern Luv. Having put in his dues with imaginary favorites "Awesome" and Jose Bold, and on the heels of a sellout run of his last production (Soft Rock in 2010), we can't wait to see the songstry and laugh-pop he's gathered for us this time around.
Tickets are $18 adv / $20 dos, and the late shows (10:30p both nights) are 21+ only. These shows will sell out, so make sure'n get the tickets for the show of your choice here before it's too late.
We'll see you at the Triple Door!
{Photo by Victoria VanBruinisse.}