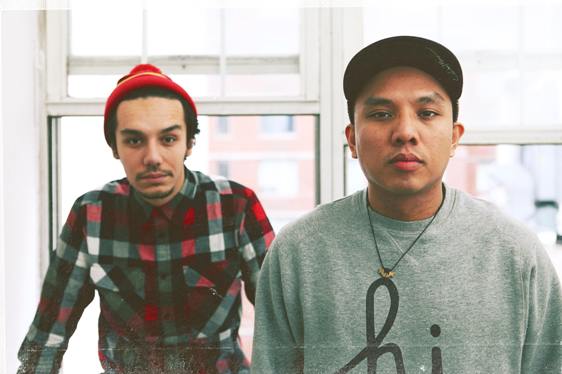 (Photo by Ryan Lewis)
Hey kids. Unless you live under a rock, you've undoubtedly heard about the almost instantaneous sellout of this weekend's Blue Scholars shows. They'll be playing Friday and Saturday to a full house each night at the Showbox — Friday they'll be sharing the stage with Common Market, Gordon Voidwell, Bambu, and DJ Phatrick & DV One; and Saturday they'll be raging with Macklemore w/ Ryan Lewis, Das Racist, The Physics & DV One. (Wow.)
Bummer, right? Well, don't cry in your Cheerios just yet — an encore performance just got added to the lineup. Sunday night, the Blue Scholars will be playing three out of three with Macklemore and DJ Soul One — and there's even still tickets available (for now). So, get on it! You can click here, or just take a trip down to 1st Ave. and show your smiling face down at the Showbox box office.
In addition to / in the meantime / in case this is sold out by the time you get around to reading it, take a minute to stop by the Blue Scholars blog and dig on the new video for Paul Valery. It's all kinds of rad. 'nuff said.
We'll see you out at the show(s)!