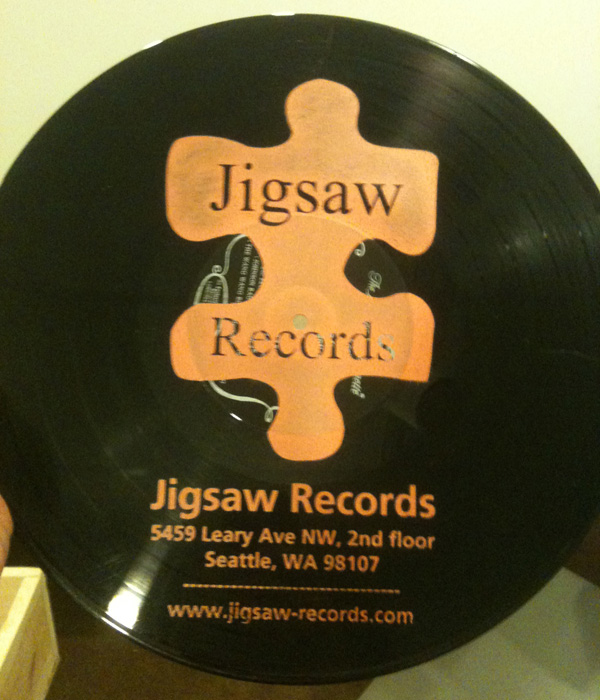 You know how some records are just impossible to find in stores, due to small distribution and tiny awesome labels? Well, Chris Mac does too. And that's why he decided to open Jigsaw Records (5459 Leary Ave NW, 2nd floor, right above Resolution Audio). "We deal directly with bands and labels around the world (many of which have little or no distribution) to help them get more exposure", says Mac, also the creator of the wonderful indie pop haven Indiepages.
Mac's got the tiny store (14×14) stuffed to the gills with only the highest quality indie pop and rock records, cds, and tapes, and with his encyclopedic knowledge of indie pop is the type of guy who loves making suggestions, even to the point of putting descriptor stickers on every new release he carries (you know, so if you're looking for twee pop, you don't accidentally buy a pop punk album).
Not only is he supporting DIY music, but the shop itself follows a strict DIY aesthetic, with wonderful hand-built shelves, made with love, carrying your new favorite records.
The shop opens this Saturday, March 13th with the greatest possible opening party imaginable, featuring the first Math and Physics Club show in 2 years! Also appearing will be the fabulous D. Crane of BOAT. The show starts at 7 and is all ages and free! Come browse records and walk away with a new favorite band or five.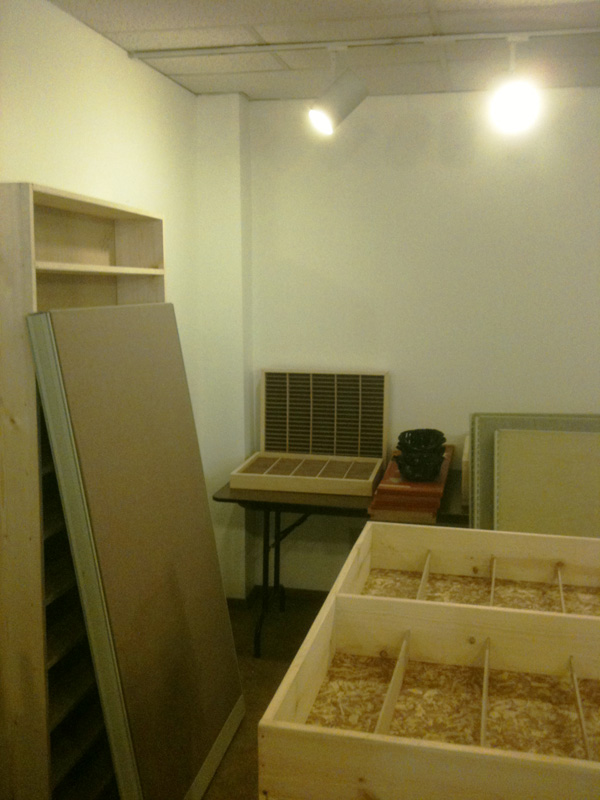 {just imagine this packed with records!}