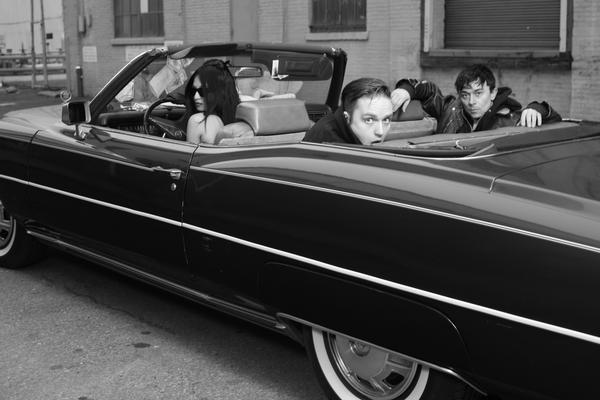 Music from The Big Pink was the 1968 album from The Band. Robbie Furze and Milo Cordell know this, as their band's website is musicfromthebigpink.com. Yet, The Big Pink, circa 2010 bears little resemblence to The Band of 1968, and sounds more like what might happen if My Bloody Valentine reveled in the mid-90s Blur/Oasis/Pulp Britpop scene, rather than precede it.
The Big Pink are a London-based, shoegaze duo who are playing (I believe) their first show in Seattle Friday night at Neumos. Their debut album is modestly called A Brief History of Love and it was released on 4AD last September. That's what Wikipedia will tell you about The Big Pink but what you really need to know is that the LA Times called what they (and tourmates A Place to Bury Strangers) do "kicking the bejesus out of your reverb unit."
This show will be loud, and gloriously so (don't forget your earplugs). When I was listening to A Brief History of Love Thursday morning, I was getting excited trying to imagine what kind of sonic terror they'd unleash during the album's first song, "Crystal Visions". It has a pounding drumbeat and a bridge that descends into a bunch of noise and gets more and more intense as it goes on. I can't wait to hear what it sounds like in an environment where I have no control over the volume. Elsewhere, "Dominos" is the catchiest Big Pink song with honest-to-God hooks and a chorus, but it sounds like a band trying to find pop for the sake of destroying it.
After seeing the enormous MBV show last Spring, I've been anxious to revisit that experience and I suspect that The Big Pink will come the closest to filling that void.
{Photo from MySpace.}
{The Big Pink plays Neumos Friday, March 12 with A Place to Bury Strangers, io echo and Grave Babies; $15 adv, 21+.}
[video:http://www.youtube.com/watch?v=3j95a2DmKHo]