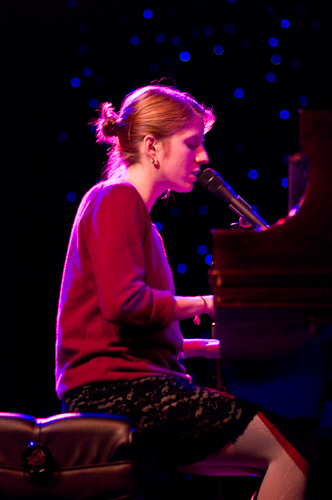 There was much ado downtown about last Thursday's Triple Door show, namely that Academy Award winning-half of the Swell Season duo Marketa Irglova was set to perform to a packed house on her first solo tour — and that she did. With a stunningly beautiful, courageously autobiographical set, Marketa let us under her clean-seeming surface layers into the most intimate corners of her internal processes, storytelling as she built the energy on the stage for well over an hour of ebb and flow, amidst the glass-clinks and occasional errant dropping of silverware.
Both of the night's performers, while varying in style — Marketa leaning more toward the adult contemporary-esque, Kate-Bush-y set; opener Sean Rowe capturing a more pinpointed angst that perhaps fewer will comprehend, but those that do will do so fervently — graciously let the room in to their hearts and minds for a glimpse of their personal landscapes over the course of the night, and the room followed willingly. As accomplished as the Swell Season is, Marketa had some big shoes to fill on her solo endeavor, and she did so beautifully: it's clear that the underpinnings of greatness exist here, and with the help of her band (including Frame Rob Bochnik), it seems as though the things that made her great during her endeavors with Glen Hansard have ample room to come to light in due time.
It's worth taking time and space to note a little more about the first act of the night, Sean Rowe. Just as unassuming as Marketa at first glance, visually and sonically — file under: bearded guy with well-worn guitar and a pile of heartbreak — he proceeded to shock the room with his commanding energy and larger-than-life stage presence. With a foothold somewhere between an older version of local all-star Moondoggie Kevin Murphy and the esteemed tones of Richard Thompson, Sean Rowe literally took over the room for his forty-plus minute set. He rocked and swooned, let his voice break when a line pulled at his heartstrings, and crossed the line song by song from innocent bystander to the conductor of his own demise and back effortlessly.
Sean Rowe: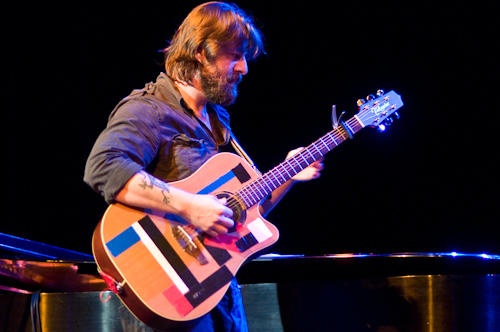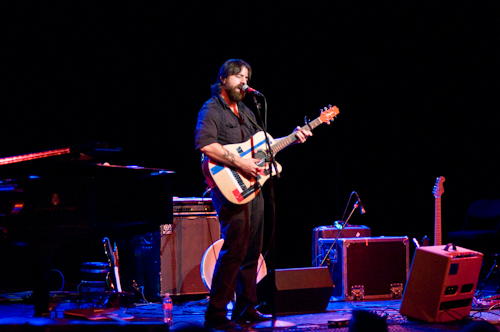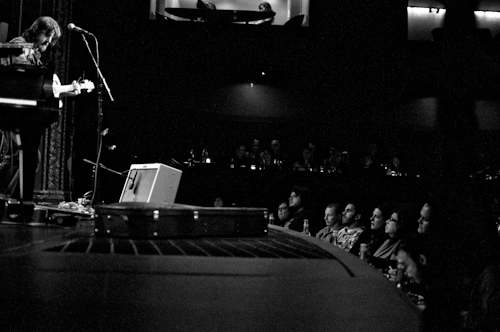 Marketa Irglova: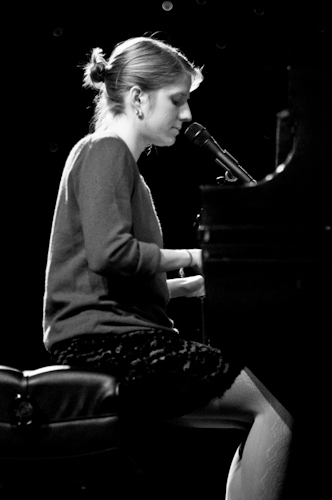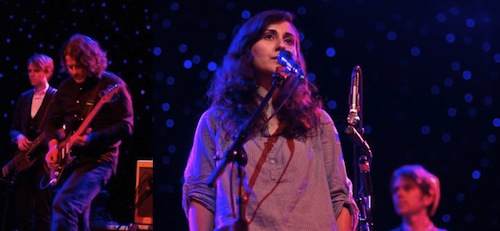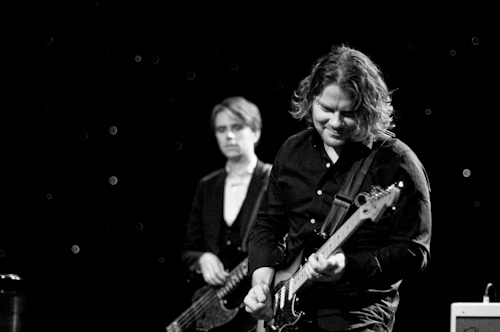 Here's a terribly-captured, yet moderately compelling glimpse of Sean closing his set with Richard Thompson's "Vincent Black Lightning 1952," which was basically perfect in every way:
The last handful of Marketa's tour dates can be found at her website here, and while it's admittedly less tangible recorded than it is live, you can hear more of Sean Rowe's music at his website here.
{More photos from the night are over in the imaginary flickr pool — pop on over and have a look-see, or contribute some of your own! Photos in this post by Victoria VanBruinisse.}