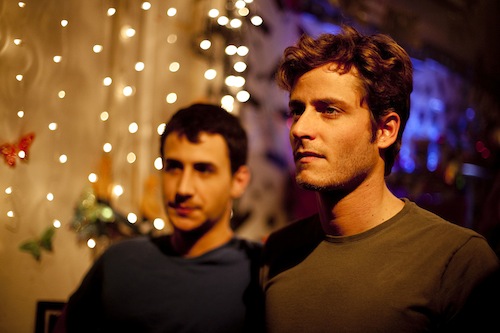 There's a lot of stuff going on every day at SIFF between now and June 9th. To try and cut through some of the clutter, I wanted to share some recommendations for this long Memorial Day weekend. I've only seen a small fraction of the SIFF films (hard as that may be to believe), so likely there are some gems I'm missing. But based on what I've seen here are some interesting, quality choices worth staying inside for. A few picks that I haven't watched yet but am really looking forward to catching are: The Spectacular Now, Her Aim is True, Drug War and, of course, some of the shorts packages playing.
And don't forget, if you're having difficulty navigating the SIFF website it's probably not you. I'd written up some snarky instructions on how to get around that folks keep mentioning have proved helpful to them.
On to the suggestions…
Nightmare Mystery Theater – Speaking of shorts, I recommend checking out as many sets from this ShortsFest weekend as much as you can. Specifically, I highly recommend the Nightmare Mystery Theater session in order to see The Quiet Girls Guide to Violence and The Sleepover. The former is one of my fave shorts of the past year. The latter is just bloody, fun and rather clever. Don't miss this set for those two reasons.
OK … now on to the feature length stuff.
Out in the Dark – Roy and Nimr are two people who aren't really supposed to be in a relationship – due both to conflicting cultural and political reasons. Nimr is Palestinian and Roy is Israeli. They meet, they fall in love – that's the easy part. The rest is hard. Really, really hard. When I picked this up I didn't expect much. But the film manages to adeptly combine a relationship story that feels real, with the intractable political situation of the middle east conflict that also feels painfully authentic. Feeling at times more like a thriller than a love story Out in the Dark works extremely well on multiple levels. Definitely recommend.
The East – The latest from Zal Batmanglij and Brit Marling, also featuring the dreamy Alexander Skarsgård in a prominent role. While it's not quite as good as their earlier Sound of My Voice the eco-terrorism vs. big business thriller was overall a satisfying watch. With the bones of a Hollywood approved style story the pair manage to create something a bit richer while still delivering something just a bit different. Plus, Marling as always is very easy to watch onscreen.
Northwest – Solid Danish crime thriller which is different enough to recommend it. I don't think it'll be the film you're talking about in a year's time. But it's compelling for the performances. I haven't seen a lot of SIFF crime drama this year so there may be some more impressive ones yet to come. SIFF's catalog bills this as a "thriller" but if you're looking for an adrenaline fueled rush look elsewhere. Realistic, gritty and criminal coming of age more your thing? – then checkout Northwest.
Fateful Findings – A bar raising entry in the "so bad it's good category" or as the poster reads, "a dark mystical journey where passions collide with technology on the edge of life as we know it." It's awesome, in both sense of the term. My full review is available for more details. And know that if you enjoy midnighter style schlock you'll want to pencil this in. And if you can figure out what the main character has against his extensive collection of laptop computers please let me know.
A Gun in Each Hand – Eight men in their 40's with issues of differing levels of personal crisis talk it out with each other, and occasionally with the women in their lives. Shot as a sequence of dialog scenes in Barcelona each interaction is engaging in and of itself. Possibly because the players are some of the most talented names in Spanish cinema. Taken together you get is an engaging verbal tour through the male psyche. It's very well done. Though I'm not going to lie – it's called a comedy, but it can hit very close to home if you're anywhere near this age range. Or just male and self aware.
The Final Member – A stranger than fiction documentary about the largest (and only) penis museum in the world looking to secure it's one missing artifact- a human specimen. A longer review can be found here – but in short it's pretty good. It's certainly going to be one of the more unusual examples of the documentary form to play SIFF. Though it'd make a really fascinating double feature perhaps with Unhung Hero, the other penis themed film at SIFF. I haven't seen Unhung Hero but based on SXSW reports it's on my must catch list as well. I'm sure there's a joke in there somewhere…