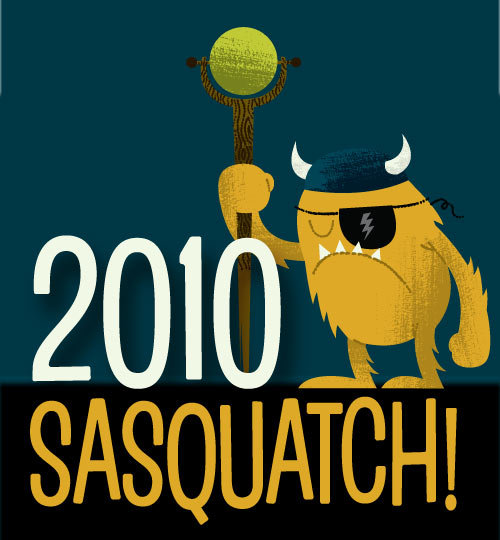 Next Monday night (February 15), the lineup for the Sasquatch Festival will be unveiled at a special launch party at the Crocodile. Performing will be Pitchfork-approved Atlas Sound and Surfer Blood as well as the excellent local hip hop duo Fresh Espresso. If you want to go, you can get free tickets at either Easy Street Records location sometime after 9am on Friday (February 12) – although not too much later – or win one of several contests throughout the week through 107.7 KNDD (The End).
We already know that Pavement is on board to headline one night but who else do you think is playing? I think it's curious that Miike Snow would cancel their upcoming April show at the Showbox but not their Vancouver or Portland shows around the same time (hint, hint). Who else do you think is playing? Feel free to use the comment section to speculate as to who you think is playing (either educated guesses or unreasonable pipe dreams).
Sasquatch will be Memorial Day weekend (May 29-May 31) at the Gorge, as usual.