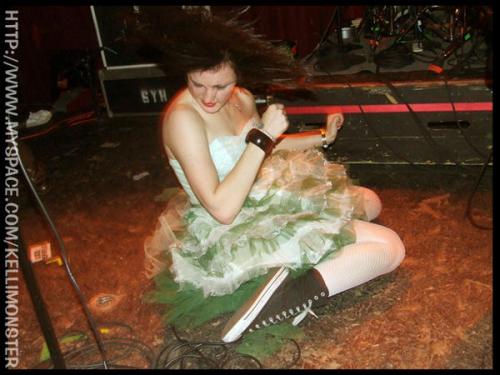 Seattle band Schoolyard Heroes have just announced that they're leaving longtime Seattle-based label the Control Group and releasing their third record, Abominations, on the New York-based label Stolen Transmission.
The full scoop is available over at Ear Candy, including the lineage of the folks at the new label (which includes working with the Killer, Fall Out Boy, and My Chemical Romance). A pretty impressive lineage, and they're gonna need it to adequately handle the dazzling, nearly operatic fierce power of Ryann Donnelly's voice (which is pretty much unequaled in my mind).
Schoolyard Heroes' MySpace page reveals that the band will soon be touring with U.K. band The Horrors. They've wrapping up their current US tour in Seattle on June 22 at El Corazon (though the only supporting bands noted so far are "and guests"). The rest of their tour dates can be seen on their MySpace page.