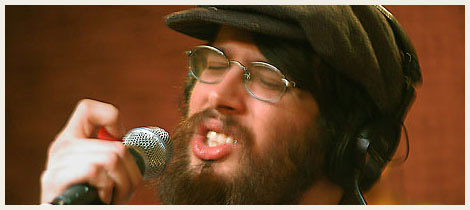 As I blogged last week, my newest massive band crush is Chicago's Scotland Yard Gospel Choir. I sadly missed their Seattle show at the High Dive on Friday night (dude, not possible to stand at High Dive while nine months preggo so I'm gonna have to catch 'em the next time around). As small consolation, the day after the show I received an email with great news: a free download of Scotland Yard Gospel Choir covering the Pogues classic — nay, ICONIC — holiday classic, "Fairytale of New York."
While I'd argue that the song is nearly impossible to cover properly, I think SYGC does a damn fine job of it, particularly on lead singer Elia's Shane-esque growls, though the female vocals feel a bit fey. When she sings, "You scumbag, you maggot, you cheap lousy faggot," she doesn't spit it out with proper vitriol as Kirsty MacColl did.
It's still a damn fine cover. Have a listen here.