News just broke from a *very* reliable source that Sean Nelson is not only leaving The Stranger, he's leaving Seattle. Our beloved wordsmith, etc. is heading east to Nashville, Tennessee.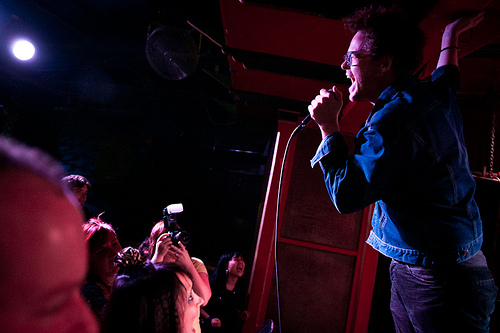 I've known about Sean since before I moved to Seattle (of course). I've known Sean on a sporadically casual, friendly-neighborly basis since the early days of TIG (2002). And by "known" I mean that when I see him I hang on his every word, trying not to make eye contact with his fantastic hair, and then I flub out something mismatched and amateur in return.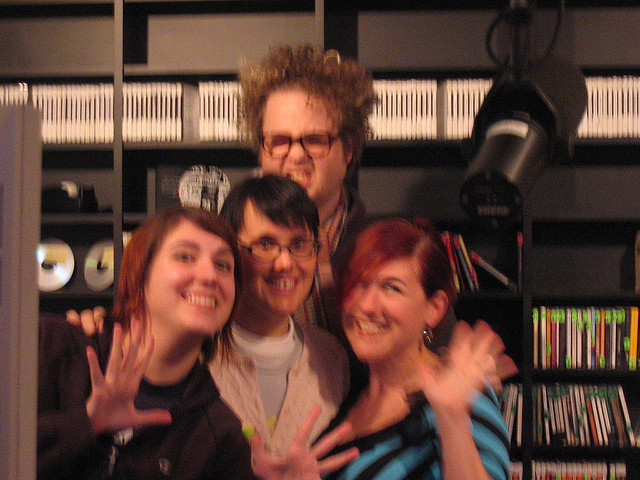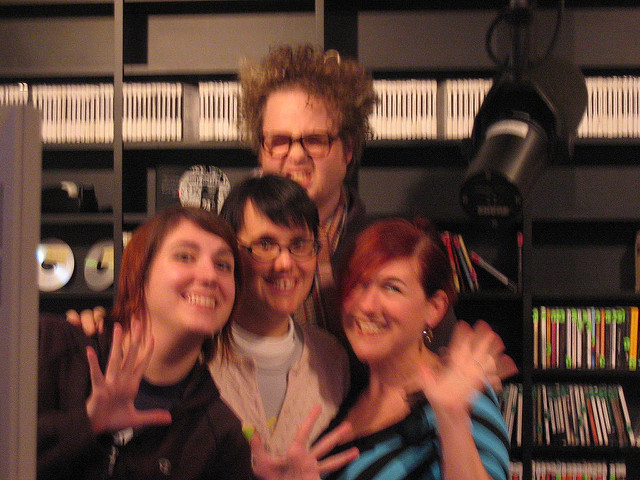 Sean is a master writer, KEXP DJ, and speaker (and obvs lyricist and singer). He can scold someone and cheer them on at the same time. He has an effortless depth of emotion and knowledge that is rarely matched by those he's sharing it with – which makes every exchange a delight. I can't count the number of times he has brought me to tears laughing and crying with just one sentence. Sean is a true national treasure.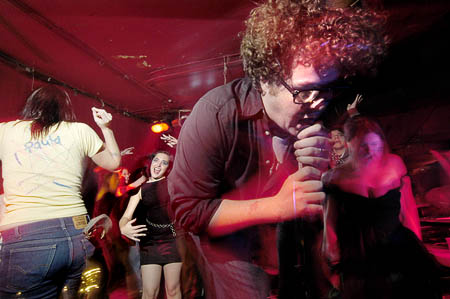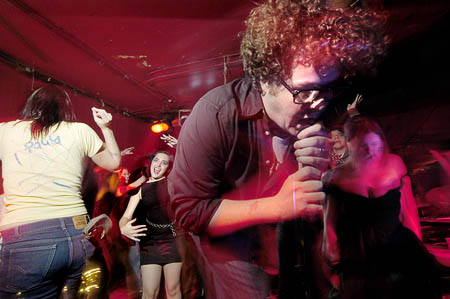 It's sad that he won't be in Seattle to continue to fill our The Stranger with brilliant articles and our stages with epic performances… or for me to cross paths with on the rare occasion we both happen to leave our respective homes.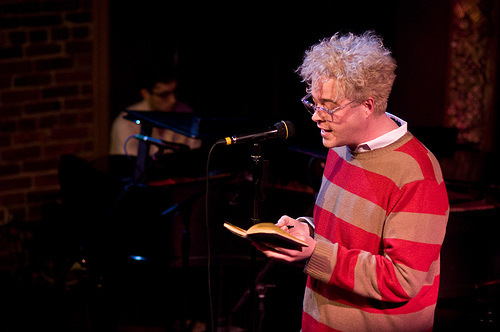 At the same time, I feel a giddy excitement for him as he sets a course for adventure (I'm hoping he'll document some of the escapades on the internet). I'm elated that he's taking his talents to another city to transform them into smarter, fancier people (that's what his presence and articles can do).
I have convinced myself that it'll be for the greater good. He can convert that slightly-less-lefty town (Nashville), and transform them into a population that will "make good choices" (sorry, had to!) and get that place firmly on the hippy-liberal track. Perhaps he can make it a bubble we can escape to once Seattle becomes a place where all the places we once loved get a post on Vanishing Seattle?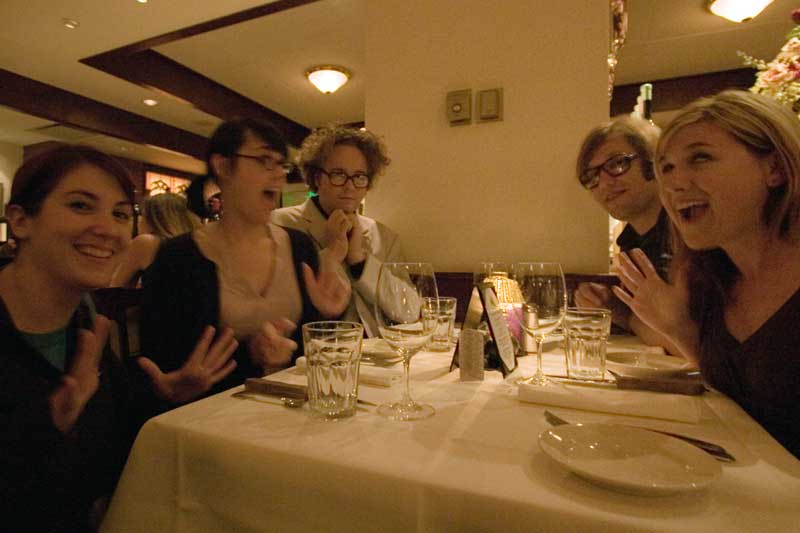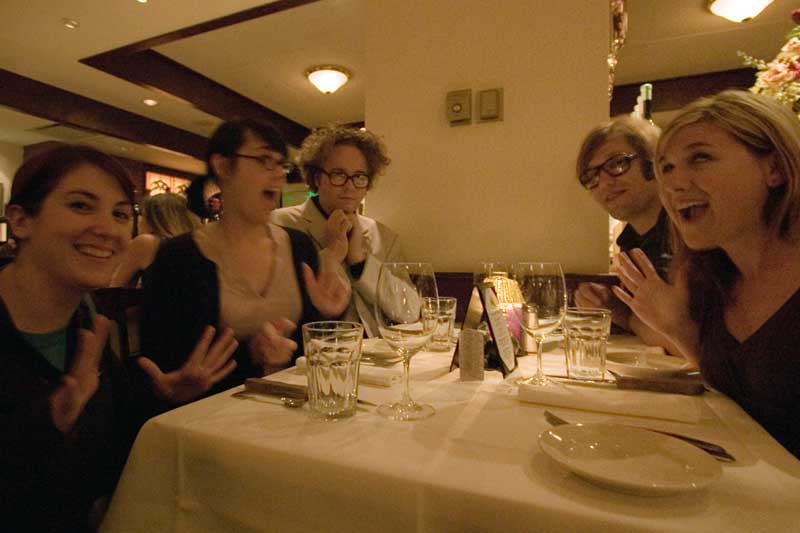 I'm sad. I'm happy. I'm super jealous. Sean's headed to the same town as our big-time love, Megan Seling (and former fellow The Stranger favorite, and hopefully one day Nashville mayoral candidate). In my head, once Sean settles in, they will work on a sit-com script based on Seattle in the 1990's and 2000's and it'll take the world by storm (WAIT, NOW I'M HAPPY AGAIN). I'll take a book version, too!
I have my fingers crossed that he will at least share a final article to his Seattle contingent. It will be far better than anything I could imagine and I'll hang on every word.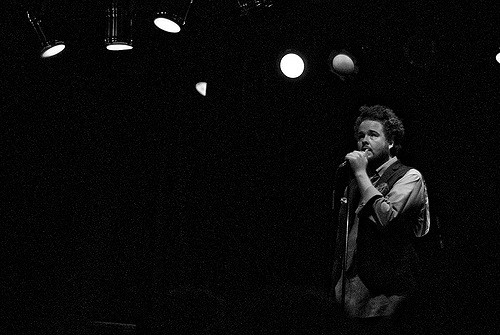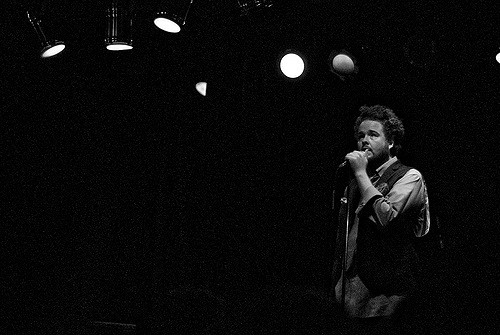 Top photo: Sean Nelson (2008) / photo by: Victoria Uhl
Save
Save
Save
Save