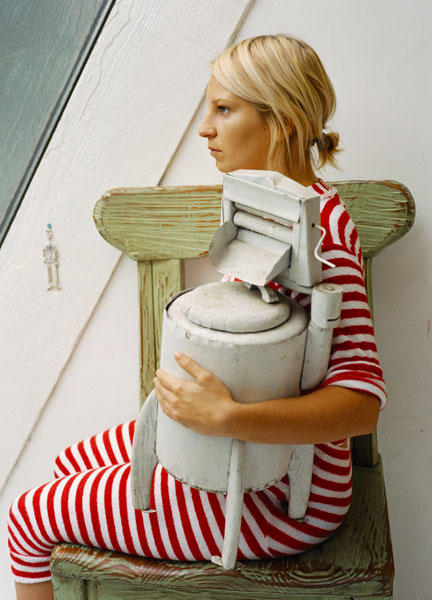 I hadn't paid too much attention to the music of Sia Furler until I started managing her home country, Australia, in the Pop World Cup. After going back and listening to her very good and breakthrough 2008 album Some People have Real Problems, I found myself impressed, but even more so with her next album, We Are Born.
We Are Born is scheduled for release in early June, but I've already gotten hooked on the first single, "Clap Your Hands". It's a deliciously fun bubblegum pop song with a chorus that gets stuck in your head for days, even if it is mostly repeating the title over and over again. The song, though, isn't as simple as it sounds, the bridge is particularly memorable and the production gives it a layer of sophistication that makes you think it's one of the best songs early in 2010 and should remain that way at least through the summer. That Perez Hilton also endorsed Sia's music is not her fault and certainly shouldn't be held against her.
Tonight, she'll be playing those songs live at the Showbox at the Market with Body Language (21+, $23) before finding her way down the west coast to the Coachella festival this weekend.
[video:http://www.youtube.com/watch?v=fDR0tGMpyNE]