I recently saw two of the best modern post-punk bands, Shopping (UK) and L I T H I C S (from Portland) at the Vera Project. Both groups specialize in funk-driven post-punk — think Au Pairs, Delta 5, A Certain Ratio, Gang of Four, et al.
L I T H I C S didn't have too much stage presence, but that was fine. They sounded great! 2016's Borrowed Floors is easily one of the best post-punk albums of this decade. It puts the band up there with Black Marble, Lebanon Hanover, All Your Sisters, Gold Class, Lunch, Ought, Protomartyr, and, well, Shopping.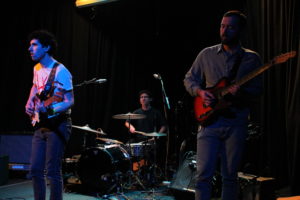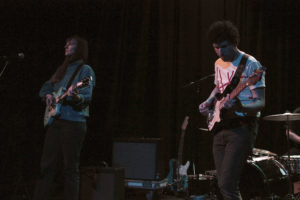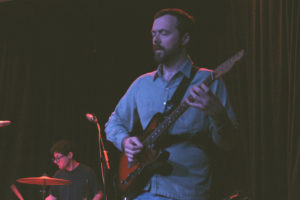 Shopping were so much better than expected! And I expected a lot. I don't know if they have their live sound on point or it was all the Vera Project's doing, but they sounded fantastic. They mostly played songs from their new record, The Official Body, which hasn't proven to be as immediately accessible as previous efforts Why Choose and Consumer Complaints, but I wasn't even aware of the fact until afterward. That's a testament to their live prowess, no?
And my god, they had some stage presence. Everyone seemed so excited to be there — whether it was their constant smiles or frequent interacting with the audience (including quite a few calls to dance). Mind you, they still would've sounded as great if they were completely inert, but this definitely added another layer. "In Other Words," "Wind Up," and "Take It Outside" were definitely the highlights — the latter two from 2015's Why Choose, the first from 2013's Consumer Complaints. Next time they make it over to this side of the Atlantic, make a mental — or better yet, physical — note not to miss these folks.