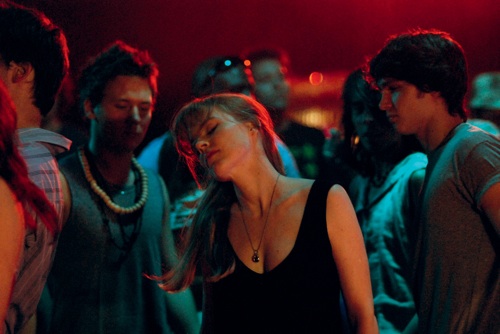 Director Francois Ozon is known for his up-close-and-personal take on emotions and relationships, and Hideaway (Le Refuge) is no exception.
Desperately in love couple Mousse and Louis are found unconscious in an apartment after overdosing on heroin. Mousse (Isabelle Carré, who is nothing short of amazing in this) awakens to find that Louis didn't make it, and that she's carrying his child.
Ignoring a cold request from Louis's mama to "take care of it", she retreats to a beach hideaway and contemplates whether or not to raise the baby on her own. Louis's brother, Paul (Louis-Ronan Choisy, full of charm and adorableness), arrives to check on her. The two strike up an awkward friendship that sparks feelings of loneliness and loss in Mousse, but ultimately helps her find a way to move on.
Strikingly beautiful and surprisingly hopeful, Hideaway had me feeling like I knew the two characters personally, and I left wishing them the best.

{Hideaway screens at SIFF one more time: Today, May 29, 1:45pm at The Egyptian}