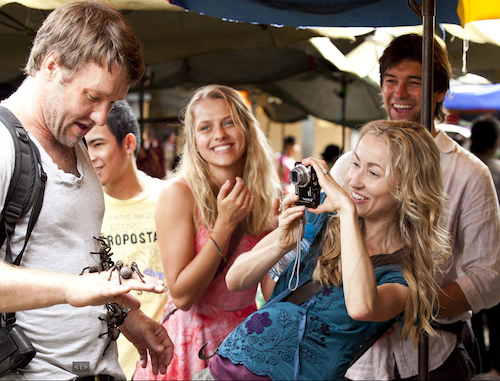 A married couple, the wife's sister, and the sister's handsome new boyfriend head to South East Asia for fun party times on the beach. But sometime during the revelry, the boyfriend goes missing and as the search for him continues, all kinds of dirty little secrets are revealed.
I mostly agree with what Embracey said about Wish You Were Here in his Closing Weekend Highlights post, but I want to add that though the flashbacks do get a little grating and the reveal about what really went down could have been handled more smoothly, the strong performances more than make up for that (I completely disintegrated into sobs more than a few times).
Overall, it's a solid thriller with great acting and direction — which is a pretty good way to spend a few hours of your weekend. Also, I have absolutely no problem staring at Joel Edgerton for 89 minutes. NO ONE should.
{Wish You Were Here screens at the 39th Seattle International Film Festival on Friday, 6/7, 09:30pm at the Egyptian Theatre, and again on Sunday, 6/9, 3pm at SIFF Cinema Uptown}