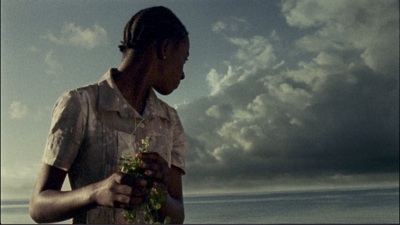 The generous folks at SIFF have given us 3 pairs of tickets to see Rain this Saturday, June 13 at SIFF Cinema, 7pm.
From the SIFF Guide:
Director Maria Govan's powerful debut, one of the first films produced indigenously in the Bahamas, shows a darker side of the country that tourists rarely see. A teenager named Rain has lived her entire life with her grandmother on a tiny rural island in the Bahamas. When her grandmother dies, Rain goes to Nassau to find her mother, Glory, whom she has never met. When she arrives, Rain is devastated to discover that Glory lives in a desperately poor, AIDS-ravaged neighborhood called "The Graveyard," and that she turns tricks to support her drug habit. With no strong maternal role model in her life, Rain must look within for strength and discovers she has a gift for running. Rain receives guidance from her school's track coach, Ms. Adams, but Rain's living situation threatens to spoil her dream. Rain displays a striking visual sense that reflects the contrast between the idyllic setting and the harsh realities of Bahamian life. Luxury resorts hover over the blighted neighborhood, tantalizing the residents with a lifestyle they cannot hope to achieve. The film illuminates the beauty in the everyday, and speaks to the experiences of marginalized Bahamians.
Sounds great, non? Director Maria Govan is expected to attend the screening too. If you want a pair, the drill is thus: email me (lulafortune at g mail dot com) saying you want 'em, and I'll reply and arrange a meet-up sometime between now and Saturday.